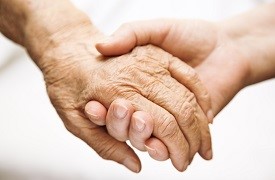 Getting older can sometimes mean a loss of independence, and being able to stay in your own home despite age related health problems is important to many people. Friends and family can be a help providing they live nearby, but busy lives may mean they do not have the time. So receiving help with everyday tasks is a good way to maintain your independence, and organising some form of care will enable you to stay in your home without relying on friends or family to drop by.
So what are your options? Read on to find out.
Local Authority Assisted Help
If you have care needs, then you may be eligible for free or reduced cost care from your local social care authority. The kind of help you get ranges from help with washing, preparing meals, cleaning, visiting a day centre or getting in and out of bed. Some services are free of charge, others will be charged according to a means test. To get help, you will need to contact your local council to explain your situation. You will then be given a care assessment, and the type of help you need written out in a care plan.
Paying for the care you receive will be dependent on your income, but if you are eligible, then new rules about giving you more control over financial help you receive allows you to manage your own care for more flexibility
Private Help
Taking the decision to employ a private carer, home help or domestic is one thing, but how do you go about finding a suitable candidate? This can be done in a number of ways. You can either advertise privately for suitable help, or use an agency. If your needs are relatively simple, then advertising privately allows you to choose who will work for you and establish your own rates of pay. However, agencies can be very helpful if you have more complex care needs.
Help From Agency
Agencies exist to provide professional care and help within the home whenever you require. The advantages include help in checking the credentials or candidates, giving you the peace of mind you need, and the agency holding the responsibility for your carer's management and salary. This can help you avoid awkwardness in having to manage and pay your carer.
To help you choose the right agency, make sure that they meet Care Quality Commission standards for care. These include ensuring that care is:
Safe
Effective
Responsive to People's Needs
Well Managed
Caring
To find a suitable agency, ask your council adult social services department for a list of regulated and approved care agencies. Alternatively you could search the Care Quality Commission website for their assessment on an agency you intend to choose. Either way, you need to be sure your carer is right for you. Any reputable, professional care agency will recommend choosing an agency who actively involve you in the care plan and allow you to easily make any changes to your care package or provider.
By Harry Price
Harry Price is an active young man.  In his spare time, he enjoys taking parts as many sports as possible.  HIs favourite are rockclimbing and football.