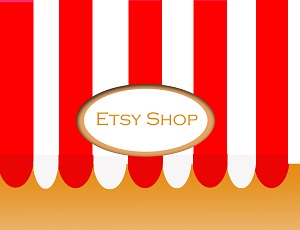 Etsy is one of the most popular marketplaces and one of the most often visited websites in the US. The service is famous for its broad collection of original art, crafts and vintage products created or gathered by local artisans, small entrepreneurs and collectors. If you plan to launch an online business in the arts & crafts field, Etsy is an excellent starting point.
However, becoming a recognizable and popular merchant on Etsy is not easy, because you will be put against many competitors with outstanding skills and interesting products. How to make sure that your products get noticed by customers and how to increase your sales through Etsy? Get inspired by our tips and recommendations:
Use high quality images to promote your products
Etsy is most often visited by women, who are typically more detail oriented than men and respond well to images, which are stylish and use accurate colors. If you want to catch the attention of Etsy buyers, you need top-notch photos of your products. Since the image is probably the first thing buyers will see, when they look at the search result page, it is really crucial to provide them with something eye-catching and unique. Use high resolution pictures of your products shot at different angles, to show your craftsmanship.
Think about your brand
What makes your products special and unique? What all your items have in common and who do you make your products for? If you know the answers to these questions, it means that you have everything you need to start a brand: you know what you are good at and what makes your creations special.
The next step is to convey this message to your customers and make them aware of your brand. Present your products in a consistent way, following the same aesthetic. Provide a description of you as an artist to let your customer know your strong points and your vision. Create a sense of excitement about new additions to your offer by promoting them among your fans and followers.
Use social platforms to your advantage
Etsy would not be Etsy without social media, especially Instagram, Pinterest and Tumblr, where many merchants publish images and videos of their products and promote their brands. Facebook and Twitter, on the other hand, are great tools for creating a community of fans of your artistry.
Create your company profile on a few different social platforms and get in touch with your fans, responding to their messages and answering their questions. Having a group of fans outside of Etsy will be also useful one day, when you decide to hire eCommerce developers and start your own online store.
Become a part of the Etsy company
The most unique thing about Etsy is its friendly community of fellow merchants. Marketplaces are typically very competitive, "everyone for themselves". Etsy is different, active members of the service are helpful and ready to advise you on all useful topics, from development of e-commerce site to how to better advertise your products. With the help of Etsy members even inexperienced users will find their way around the service.
Alex Buka is a writer and Social Media Marketer in the Magento custom development company with 3+ years of experience in SEO, IT copywriting and social media management.