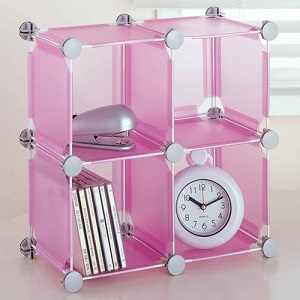 No matter where you live, you can always use more space. This is particularly important when you're moving into a smaller apartment or condominium. The smaller it is, the more creative you're going to have to be with your organizational skills. Let's look at some useful tips for making the most of the space you do have, so you can spread out and enjoy your home without all the clutter.
– Separate Frequently Used Items
Some items have to be more accessible than others. For example, cleaning supplies and toiletries belong in convenient locations. Items that can be stored on wall-mounted racks in pantries or closets will take up far less space. Clothing that's rarely worn or out of season can be stored under the bed or on high shelves.
– Organize Regularly
Don't let anything stack up. Once you create a place for everything, make a habit of putting things away before they accumulate. The longer they sit and the more they stack up, the less you'll feel like dealing with them.
Storage Solutions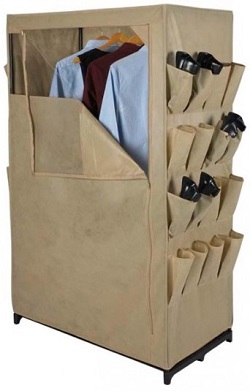 1.) A functional banquette is a great way to provide seating for guests, while providing additional storage. Drawers along the base can be used to store everything from tableware to office supplies.
2.) Instead of stuffing your pots and pans into crowded kitchen cabinets, consider hanging them overhead. There are all types and configurations of pot racks available with hooks for hanging your cookware. Take a good look at the space you have available and shop around for one that will suit your needs and your kitchen.
3.) A rolling cart can also be a great addition to your kitchen, allowing you to stack and store extra pots, pans and dishes. They're easily moved when necessary and are fairly easy to keep clean.
4.) A storage ottoman is a very versatile piece of furniture that belongs in every home. Not only are they comfortable to sit on, but their built-in storage containers are great places to put things that might otherwise get in the way. Get one for every room and you'll always have some extra storage space.
5.) Another creative idea for storing your clothes is to use the space below your bedroom window as closet space. This involves adding a shelf at the bottom of the window with a hanging bar. The area should provide just enough space for some hangers with shirts or folded pants. As for the shelf, you'll now have another place to put a small lamp.
6.) When you're dealing with any small room, having plain walls is simply a waste of space. It's better to cover them with tall shelves that can be used to store books, media and other small items. The taller they are, the more use you'll get out of them.
7.) Small shelves can also be installed near the ceiling to display small items in virtually any room. Install these high up in the corners of the room to keep fragile items safely away from harm. They serve another purpose by drawing attention upward, distracting visitors from the small square footage.
+Jodi Call  has utilized her years of home interior design experience to provide an affordable collection of home furnishings, kitchen, bed and bath accessories at bedbathstore.com.