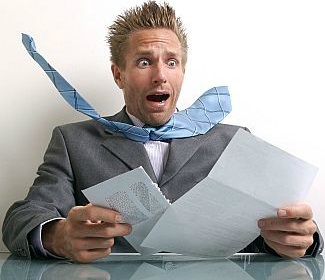 Your credit report is what lenders will look at to decide whether they will give you a loan or approve a credit card application. It details your credit history and presents information such as payment history, how many accounts you have and how much debt you owe. It will also include your credit score which will reflect your financial actions.
Paying on time will benefit and increase the score, whereas bad debt behaviour such as missed payments and too many applications will have a completely opposite effect. In some cases, a mistake may happen which is entirely out of your control and the last thing you need is to be reprimanded for something that was not your fault. This does not mean it cannot be fixed.
Here is a brief guide as to how you can fix errors on your credit report.
– Check your report
First and foremost, thoroughly check through your credit report for inaccurate information or for any defaults that you know were not down to you. There are three main credit agencies that hold different information about your credit report. These are Call Credit, Equifax and Experian. Contact these companies to get details of your credit report. Once you have the information, check them against your own to spot any errors.
– Get the error amended
If you do find an error, you should contact the company that supplied the inaccurate piece of information. Most companies do have procedures in place to make this an easy process, especially if you have proof that the information is incorrect. Once you have notified the company of the error, the next step is to send a letter that explains you would like the inaccuracy rectified.
Attach any documents you think will help and make sure you have a copy for your records. If the company responsible for the error is unwilling to make any amendments, you should contact the credit reference agency. Present any documents supporting your case such as bank statements, utility bills and a copy of your credit report that highlights the error.
After receiving your dispute, the agency will carry out an investigation into the error and respond within 30 days.
– Notice of correction
If you are successful in disputing the error, you have the right to have a 200 word statement added to your report that details then incorrect listing on your credit report. This is totally free of charge and once it is added, it is then available to all future businesses and lenders who can access your report.
Amending any errors on your report is vitally important, especially if you feel that you were not at fault. These errors can influence a lender's decision to give you a loan and can have a negative impact on applying for a mortgage.
Online financial service providers can help those in need of repairing bad credit or looking to access a credit report if they feel there is an error. Just keep in mind that if you do find a genuine mistake, you will need to provide as much evidence as possible to prove that it was not a fault on your part.
Bill Turner is a writer and entrepreneur. He likes to walk his 2 Yorkies along the beachfront and hike mountains in the winter.