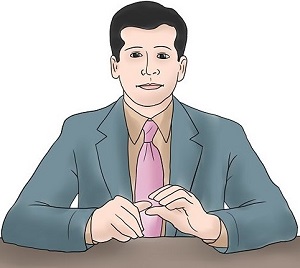 As with living in a large house, offices come with rules that can cause frustration and upset people if broken. Office etiquette is like an unspoken law that is learned and if crossed can be quite distressing. Not only is it polite to follow these 'unspoken rules', but it makes the workplace much friendly. A lot of these rules relate to the use of stationery and office equipment.
So if you're new to the office environment and want to know the do's and don'ts of stationery etiquette, follow the tips below.
– Stay away from co-workers computers
Unless given permission, do not use your fellow office workers computer. While it is easy to assume all office equipment is fair game to use, but it is considered an invasion of privacy, even if you are using it quickly to check a file. Be respectful of office equipment, if you need to check something and you can't use your own computer, ask first. In most cases, you might be allowed but never assume that you can do it without permission.
– Keep your work space tidy
Especially if you are sharing a desk, it is rude for your area to start making its way over to your co-workers desk. Make sure that you keep your own desk free from clutter and avoid overcrowding your desk with trinkets. It does give a reflection of you as a person, so make sure people do not look at you as unorganised.
– Work emails
Emails at work are a fast and efficient way to contact co-workers without having to shout across the room. While emails to colleagues in the office can be informal, you should keep them professional for clients and higher management. Keep them friendly and proficient while avoiding spelling mistakes as well as ensuring your contact details are clearly seen.
– Keep supplies filled up
There is nothing worse than going to use the printer and finding out it has run out of paper. Make sure if you are using the printer and it runs out of paper, you fill it up for the next person. The same can be applied to other items of stationery in the office. Notify whoever is in charge of the office stationery if you have taken the last pen, or if there is no more paper. The sooner they are notified, the sooner they can place an order with your supplier to get those much needed stationery items in as soon as. Stationery specialists can also provide efficient solutions to make sure your office runs more productively in terms of presentations and printer equipment.
– Get rid of empty boxes
How would you feel if you wanted to have a bowl of cereal, went to the cupboard and found the box empty. You'd be furious! This applies to boxes of items in the office. If it is empty, throw it away or recycle it. Nothing is more annoying than hoping you have found what you needed to find the box empty. False hope isn't very nice. Throw the box away to prevent someone from having their dreams dashed.
Office equipment etiquette isn't hard to follow; it's mostly about respecting your colleagues and if you can get it right, you'll avoid being the pariah of the office.
By Harry Price
Harry Price loves to spend his free time walking his 3 dogs along the costal roads near his home.  He is very active and enjoys all sports too, including rock climbing and football.