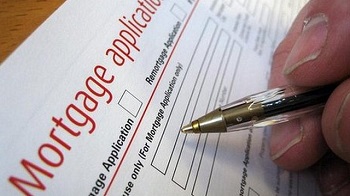 Credit scores are extremely important when it comes to applying for any financial product from credit cards to loans. A lender will use a credit score to make a decision whether to provide you with the credit with the score being based on the information in your credit report.
This information is made up mainly of your credit history, such as how well you manage debt, how much you owe and any accounts you have. Many people are worried that their credit score will not only affect their ability to gain credit, but getting approved for a mortgage as well. To this end, most people will do anything to improve their rating to increase their chances of getting a mortgage.
For those wondering what they can do, they should look at the following tips:
As this details your credit history, it is vitally important that you ensure that all the information is accurate and look for any discrepancies that might affect the lenders decision. If you feel that the information is
incorrect and you feel that a mistake has been made, you should query and amend these as soon as possible.
– Ensure you are up to date with payments
Lenders want to know that you can fully manage debt and payments. Defaults such as missed payments are noted down on your report, so you want to make sure and show a lender that you are responsible with payment deadlines. When applying for a mortgage, you should have at least six-month' worth of on time payments on your history as this can improve your chances greatly while developing your score.
– Restrict applications
However tempting it may be to apply to many lenders at once, it does not increase your chances of approval. It will actually do more harm than good and a lender will see this as being desperate, or as fraud. Each application is noted down and several applications made in a short space of time will act as a red alert for lenders.
– Make yourself visible
A lender wants to avoid approving a mortgage to someone who doesn't exist and want to avoid fraud at all cost. Get registered on the electoral role to show a lender that you are a real person. Make sure the address is also correct. With regard to the address, a lender wants to see consistency, so avoid showing that you have moved several times in the past couple of months. If this is the case, you might want to leave applying for the loan until you have stayed at your current address for more than a year.
– Patience is a virtue
A credit score can take a while to build up as well as having sufficient capital for a deposit and to make repayments. By knowing now, you can start to build a strategy to improve your rating as well as making enough money to prepare for the mortgage. Online financial supporters are also on hand to provide any information about mortgages, as well as helping those who have had problems with applications in
the past. They will be able to find the ideal product that can help get you started with the mortgage process as well as suggest excellent money saving deals.
A mortgage is a huge step when it comes to buying a home and you want to be able to make sure that you have prevented any problems from happening that might get in the way. Following these steps might increase your chances as well as improve your credit rating.
By Harry Price
Harry Price is a multi talented young man.  From cooking to languages, there isnt much he cant do!