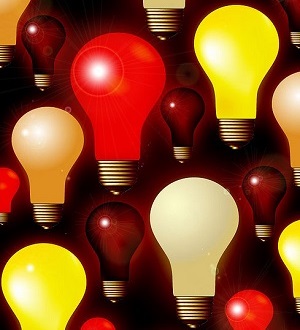 In conjunction with Citizens Advice, the fourth annual Big Energy Saving Week kicks off on 20 October. A national campaign to help people reduce their gas and electricity bills, Big Energy Saving Week raises awareness of energy and efficiency issues among the general public by working with the voluntary sector and energy suppliers.
Big Energy Saving Week helps you save energy and money in three simple steps:
Check your bills
Take a look at which tariff you're on and how much you're spending. You may benefit from switching to a fixed price tariff, which means you won't pay over a set amount for a period of 1, 2 or 3 years even if the prices of gas and electricity go up.
If you're struggling to pay your bills, always speak to your supplier. You may be entitled to support, grants or be able to pay your bills over a longer period of time. Citizens Advice are also on hand to give you independent money advice and can tell you if you're entitled to specific benefits you might not be aware of.
See if you can get a better deal
Contrary to popular belief, switching energy provider is surprisingly easy and you will never be without gas or electricity at any point in the process. Compare gas and electricity tariffs offered by your existing supplier and check you're on the best one for your home and average annual energy use.
If your fixed tariff recently came to an end, you may have automatically been switched to a more expensive roll-over tariff. It's useful to keep a track of your tariff's expiry date and stay on top of the tariffs that are available to you, especially when suppliers are consistently releasing new deals.
Try a price comparison site to compare deals offered by energy suppliers. You may find a better deal with a lesser-known supplier. In fact, more and more people are switching to independent energy companies and abandoning the 'big six' energy suppliers in favour of better deals.
Insulate, insulate, insulate
According to uSwitch.com, here in the UK we have some of the leakiest houses in Europe. Stop heat leaks in your home by investing in insulation measures. You may even be able to insulate your home under a government grant.
Draught-proofing is also one of the simplest, most cost effective ways to save money on your heating bill – and you can even do it yourself! According to the Energy Saving Trust, you can draught-proof your home for £100 and save £50 a year on your heating bill. With heat being kept inside, you're more likely to turn your heating down a notch – which could save you an additional £75 a year.
Final word
Find out what's happening in your community for Big Energy Saving Week and visit Home Energy Check to get a report on your home's energy use and potential savings you could make. You could even conduct an energy audit, where a trained technician visits your home and works out exactly where efficiency improvements could be made.
Matt Fear is a home improvement guru and general handyman. He blogs regularly on his projects and offers tips, advice and practical guides on making a house a home in the most economic ways possible.