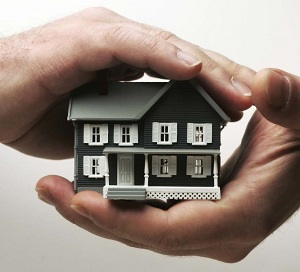 If you are from a real estate background or if you have sufficient experience in property management, you can start a property management business mainly because the property management business can be very profitable for you. A property management company takes care of everything related to the property, including acquisition, maintenance, rent collection, etc.
You will have many opportunities to start a property management company if you are experienced in providing property management services. The property management business is available for you if are competent in operating your business.
Residential property management business can be profitable if you have a regular income, a loyal investor or client, and contacts with potential home buyers. You just need a careful business planning before you start your property management business.
What You Need to Start a Property Management Business?
To provide services in a property management firm, you basically need to get the required training to perform your task efficiently. It would be more beneficial if you have already completed your training while working with another property management company. The training programs can be very helpful for you to perform your task efficiently, and keep your clients happy.
Below are some useful tips to start a property management business successfully.
Tips
Improve Your Financial Knowledge:To start a property management company, you should have a complete knowledge about the type of loans available for the investors, and should be able to ascertain the profitability and cash flow ratios on rental properties. This will help you to direct the clients to make the right choice.
Complete knowledge of laws related to rental properties:You also need to have a complete knowledge of the laws related to rental properties. You need to do your research and also interact with other experienced property managers. You can also observe the landlord and tenant disputes, and observe how the role of the judge in resolving them.
Create a Strong Base:Networking is an effective way of creating your client base. Find your potential landlords and prepare your marketing strategy to target them. You can target your potential landlords in many different ways. You also need to be prepared for questions about becoming landlords. Keep your fact sheet that includes the benefits of investing in rental property, at hand.
Your Office should be Organized:It is very important to keep your office well organized when you start your own business. For example, if you receive a tenant complaint, you should know your next step to handle it. Create a checklist for every day office tasks, and create forms wherever required. Will all this ready, you are good to go.
Advertise: Proper advertisement is very important to run your business, A good marketing strategy helps to generate business. Create a professional website that provides information about your business, and also explains your property management services. Advertisement can be in the form of anything from newspapers to business cards.
Starting a property management company can be challenging, but with the right knowledge and experience, it can be a profitable career for you.
Scott Thomas, a real estate manager, loves to share his knowledge on the subject with others. He is in this field for 20 years. He writes occasionally for this website, and loves to play online games.