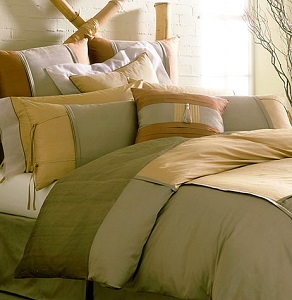 This season home décor is all about color. How to use color to open up spaces, how to use color to create focal points, and how to use color to create a great contrasting look. There are a few different ways that you can use contrasting color to bring your home up to date with current styles and they are easier than you might think.
Accent Pieces- the first and easiest way to bring in contrasting colors is with your accent pieces. If you have a wall that is painted seal grey for instance bring in something bright like yellow and greens to bring out a pop of contrast without having to repaint your entire home. You can use accent pieces anywhere and you can change them up as the trends change which makes for a very easy and affordable way to update and modernize your home without spending a ton.
Upholstery and Window Treatments- another way to cheaply follow the contrast trend is with your fabrics. If you have a couch that you bought because it just matched everything, try using a throw or pillows in a contrasting shade to bring some life to the party. Similarly, you can also use your window dressings to make a statement. These both pack a huge punch without being too overboard and too extreme. A green duvet cover for instance is a great touch in the bedroom.
Rugs and Tapestries- another way to bring in the contrasting color trend is through what you place on your floor. A bold accent with a full room rug in a great contrasting color can bring life to the room without adding a single other thing. You can use rugs as a way to spruce up a space as well, covering worn floorboards or fraying carpet with a fun new piece.
Accent Walls- another way you can jump on the contrasting color trend is to work with accent walls. This is a bit more bold but it does not require that you completely redecorate your home. This is a great way to use the colors that you already have and to make one huge statement that says it all. You can use an accent wall as a great way to bring a room together and to embrace the trend with full vigor.
Go All Out- the last way to embrace this trend is to go full throttle and go all out. This means painting your entire room in something like black and white, making sure none of your color schemes match, using as many colors as you can find, not caring if things look a bit bonkers, and just generally doing whatever feels right. This is not for everyone however.
This type of major project can end up feeling a bit unhinged and may cause some confusion when your friends and family stop by. However, this is a great way to just experiment and really see what it is about if this trend that really floats your boat. Something like a pink shower curtain in a purple bathroom is a wowing touch.
+Jodi Call  has an impressive collection of bed, bath, kitchen and home furnishing decorum needs that can be found at Bedbathstore.com.