With mobile web usage on the rise, having a mobile-friendly website has become vital than ever before. In August 2013, Mashable estimated that mobile users accounted for 17.4% of global web traffic. As smartphones become more affordable, mobile web usage will continue to rise and perhaps surpass global web traffic from desktops.
For website owners that do not want to lose a huge chunk of web traffic, it is important to choose the best mobile optimization method. There are many ways of optimizing website for mobile devices, one being creation of a separate mobile site.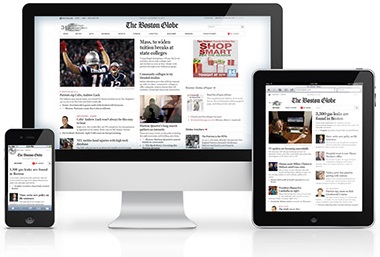 A separate mobile website is completely different in design and layout from the parent site. When visitors access a website via handheld devices, they are redirected to the mobile site. In this case, the desktop and mobile version of the website would have different URLs. While this mobile optimization option is worth considering, it also has its own pros and cons as explained below.
Advantages of Having a Separate Mobile Site
The beauty with having a completely separate mobile website is that developers can customize the browsing experience completely for mobile users. Unlike responsive design where the layout of a website remains the same but only resizes to adapt to the viewing environment, mobile sites can be altered. This means that if a web designer finds that the content, navigation and layout for mobile should be different, then these changes can be implemented accordingly.
Since developers are able to alter the structure of mobile sites, this makes it possible to load only the assets that mobile users need. For instance, web developers can optimize the browsing experience for mobile users on a slow connection by disabling the flash player and only allowing the website to load JavaScript, CSS files and smaller images. As a result, this can increase load speeds.
It is possible to produce a mobile site via RSS or other similar lightweight content syndication technologies. This can be an advantage in that you do not have to rebuild all your CMS (content management system) templates.
Mobile Site Drawbacks
Having a separate mobile site could increase maintenance costs. This is because there would be two separate front-end codebases to maintain. SEO costs could go up as well if you are trying to optimize a mobile and desktop website.
By choosing to have a mobile version of your website, you would need to manage redirecting and cross-linking between two sites. Aside from being tricky, setting up redirects can affect page load speeds negatively for mobile users on a slow connection.
Web visitors that use powerful handheld devices like tablets would not want a separate mobile site with limited functionality, as this would compromise on the browsing experience.
Is Having a Separate Mobile Site Worth it?
Modern front-end web technologies like WebKit and HTML5 make it easy to enhance websites for mobile users while at the same time cutting down on maintenance costs. However, whether or not building a different mobile version for your parent website is a good idea depends on the nature of your website, budget and goals. By talking to a professional web designer, you can make an informed choice on whether to build a separate mobile site or go for other options such as responsive and adaptive design.
Charles Cameron has been is an Internet technology enthusiasts that loves all things web design. If you want to learn more about options for making your website mobile friendly, Charles invites you to visit http://www.saberlightdigital.co.uk/.