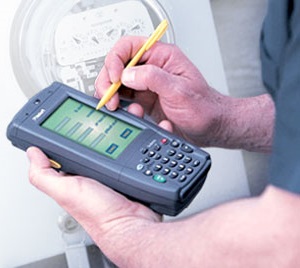 In a business like retail, it is very important that you equip your store with the best that technology can offer. In this way, you will be able to stay ahead of your competition and give your business a good chance of succeeding.
Retail technologies are many and the choice of which technology to invest in lies in the hands of a retailer. However, there are a few must-have technologies that can give your business a competitive edge.
Below are 5 retail technologies that every retailer must invest in.
Inventory Management Software
Inventory management software is the most important technology to have in any retail store as it helps save time and make money. A good POS system allows you to track all of your sales thus giving you a clear picture of how the business is doing at any given time. This empowers you to make profitable decisions easily and quickly.
In addition, retail inventory software allows you to perform a tone of task. For instance, you can dramatically improve customer service, easily prepare purchase orders, speed up customer checkout time, save time by automating bookkeeping, and even point out poor-selling merchandize.
Bar Code Scanning
With bar code scanners, your cashiers don't have to enter SKUs (stock keeping units). Instead, they can scan merchandise to check the accurate price of products. Bar-coding speeds up transactions and keeps store inventory in check. Without this technology, chances of overcharging or undercharging goods increase significantly. This in turn can throw inventory off track and lead to loss of money, increased inventory costs, and wastage of time spent trying to correct errors.
Customer Relationship Management Software
Customers are the lifeline for any retail business, therefore keeping them satisfied is very important. For this reason, Customer Relationship Management (CRM) software is a critical tool to a retail business as it helps develop good relationships with shoppers. Since retail CRM software is directly linked to the customer, it enables better sales and return of investment. The software allows you to identify market segments, track down customers, and launch promotions. This helps develop real-time connections with customers, deepen loyalty, and generate new business opportunities.
Accounting Software
Advancements in POS technology have seen the invention of a variety of user-friendly accounting software, which are easy to implement and use. More and more retailers take up the option of in-house accounting POS systems. Good accounting software eliminates the need for hiring an accountant as it enables a retailer to produce up-to-date financial statements at any given time. Aside from saving money, accounting software helps retailers keep a close eye on the financial status of the business.
Electronic Data Interchange
Electronic Data Interchange (EDI) is a computer-to-computer exchange of routine business data. This technology allows retailers to send purchase orders to suppliers electronically via the Internet. EDI software automatically generates purchase orders by looking into sales history and order levels. This software is highly beneficial as it reduces purchase errors and saves time.
So there you have it, 5 of the most important retail technologies in use today. If you want your retail business to succeed, you should definitely go for these technologies.
Keith Lachlan runs a successful retail store and only uses the best of retail technology. Keith invites you to visit http://www.i-pos.co.uk/, the reliable site that supplies his retail software.