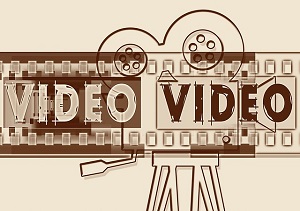 All companies who recruit their clients from the general public need a reliable way to communicate with the public. Most companies reach the vast majority of their clients via the internet. Because nearly everyone has an internet connection and uses it to seek information about the products they want to purchase, a website is not only a valuable asset, it's also an absolutely necessary part of your business.
Websites are wonderful tools for client communication. They can be tailored to suit nearly any industry and to take any tone you want to convey. Web designers can make your website as fun and festive or as slick and professional as you want. However, when a company really wants to communicate with their clients (and those vital potential clients) a website can fall short of their needs.
How do you make your website stand apart?
Nobody likes to read long paragraphs of dry information and nowadays everyone has a website, so if yours isn't interesting or informative enough, your clients will simply open another website to get what they want.
It's important to make your website more than just a wall of text, and one of the best ways to do that is to include a bright, entertaining explainer video—a video that engages more than just the visual aspect of a website; it allows you to talk to your audience and form a verbal connection.
As well, there are five Golden Rules of corporate video production that you should be sure to follow
#1: Get the audience's attention
Watching the video must be a different experience than simply viewing the website. It's vital to grab the audience's attention from the moment they press play, either with attractive visuals, catchy music or clever storyboarding. They need to feel that you, as a potential provider of services, are reaching out to them and forming a human connection. You care enough about them to talk to them rather than just handing them what could feel like a homework assignment to read. This will make them more likely to want to listen to what you have to say.
#2: Be informative
Your explainer video, while an effective promotional piece, is not an advertisement. If the client or prospective client is already on your website, they have already shown the interest in your products or services that advertising is meant to capture. Once the video has their attention, you need to give them what they're watching it for: information. Decide which things are most important for your clients to know about your company, and make sure that those are included as unmistakable key points in your video.
#3: Be concise
On the internet, people have short attention spans. If a video is taking too long to get to the point, or if it doesn't seem to be presenting clear, easily digestible information, it's very easy for viewers to simply click over to another website. Make certain that everything in the video has a reason to be there; if it isn't illustrating a vital part of your message, it may be best to reconsider your strategy.
#4: Know your audience
One of the best ways to know exactly which tone to take and which information to include in your explainer video is to know what people are likely to be looking for when they watch your video. If you're aiming for members of the general population, you need to make a video that contains the basics and makes them look attractive. Underestimating your audience is a mistake. If your industry caters to specific people, such as teachers or athletes, make it clear that you know their needs and are able to provide for them. People like to know that they are in good hands. Make sure you convey that knowledge in an intelligent, inviting way.
#5: Put your best foot forward
You know the services your company can provide. You've worked hard and you're confident in your talents and abilities. Share that confidence with your clients. They will see it as an endorsement that comes directly from the source and they will want to know what makes you able to have such positive faith in your own work. Make your video into an invitation for them to come and see what you're all about. You may be pleasantly surprised by the results!
This article was written by Whitney. L. Coopeir, is an expert at using the power of video to tell the story of large, medium, and small businesses.