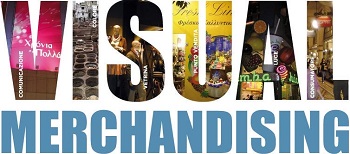 Merchandising entails visually capturing your customers and persuading them to buy the product through making it look attractive. It is the arrangement of products either on the shop floor or in the window to capture their essence and unique qualities.
It is a highly effective marketing tool for retail and other forms of businesses. Merchandising can be quite a skill to master and once you become an expert at this skill, you will drive your sales through the roof.
There are some suggestions to help maximise your visual merchandising potential to reel in those all-important sales;
– Alternate your displays
Ensure that you change your displays on a regular basis. Customers want to see the new stock that you have and the only way they can see it is by including it in your window displays. While holiday and seasonal displays are effective, featuring them for too long may become stagnant and boring. Customers may be put off and bored with old displays, so make sure that your visuals are fresh and that you constantly display new and exciting products.
– Be visually dynamic
Liven up your displays in store and in the window by integrating printed materials and multi-media. Customers are drawn in by interactive materials, so include visual qualities that your customer can interact with. This will capture their attention and entice them  to know more about the product. You might want to include a display where the customer can customise features on the product displayed that could include ideas on how to wear the product or use it, depending on what is displayed. This is an excellent incentive for customers to purchase the product.
– Items that complement each other
Nothing is worse for a display than items that do not work together. For example, group items that work and complement each other. For instance, if you are selling items related to tea, you could get one of your nice looking tea sets to sit alongside your bestselling tea bags. Doing so will entice the customer to buy the featured items (the tea bags, or spoons) or if you are featuring clothes, use items that go well with a jumper or a pair of trousers.
– Location, location, location!
Place the display where it will be seen. As we've mentioned, the window is an ideal place for people to see it as they walk past, but then you might want another different display in store. You should place this one nearer the front, so it is the first thing a customer will see as they enter the store. This space should be reserved for your important and highest selling items. Include the technique of grouping to enhance the items features.
– Feature the price
You need to provide as much information about the product as possible. This includes featuring the price, so make it clear for the customer to see. Either let the tag show, or feature the prices on a nice professional looking board next to the display.
Following these suggestions can put you on the path to becoming a professional visual merchandiser for your company. If you need a store display in time for the next upcoming season, and you want it in perfect condition along with your needed products, then a logistics company will provide that service for delivering your displays.
By Harry Price
Harry Price spends his free time, playing football for his local weekend team and exercising at the gym.