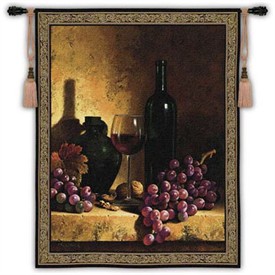 We've all seen them — those rooms that appear to be well put together but are nonetheless lacking some elusive component. We don't know exactly what's wrong, just that something about the decor scheme isn't quite working. Professional decorators, however, would be able to pinpoint the problem in an instant — and the answer would most likely be that the room lacked clear cut focal points.
Here's how average homeowners can create appealing focal points in their indoor living spaces:
Colors and Accessories
If you've got a favorite piece of wall art, this is a natural focal point — but don't stop at the piece itself. Even the best paintings, prints, or wall tapestry hangings don't look their best if they're placed on a plain wall with no other embellishments. Consider, for instance, adding some ceramic pieces in a contrasting or complementary color to nearby shelving as a way to unify the area, or perhaps a large vase placed nearby containing several decorative plumes.
Another natural focal point is the seating area. Most furniture is in neutral tones, but items such as colorful throw pillows can pull it all together. In the case of dining areas, the right table linens can turn an otherwise bland area into a focal point, particularly when accompanied by accessories such as floral bouquets and other tabletop accents.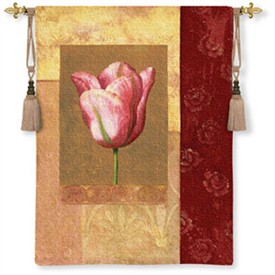 Fireplaces, Bay Windows, and Other Built-Ins
Some rooms contain obvious focal points such as fireplaces or bay windows that have been built into the rooms. Even these areas, however, need some enhancements — a fireplace without adornments of some type on the mantel looks bland and neglected. Hanging a piece of attractive artwork over the fireplace is an excellent way to further draw the eye to this area, and bay windows cry out for plants, soft cushions and other inviting accents.
Window treatments are also important when creating focal points. For instance, a large picture window may reveal an incredible view, but it's still going to look a bit bland if left unadorned. Naturally, you don't want a heavy window treatment that is going to detract from the view, so keep things light and airy in this area with perhaps some colored blinds to pull after the sun goes down or when you want some privacy.
Walls and Floors
If you don't have a built in focal point in the room such as a fireplace or bay window, you can create one by having bookcases installed on one of the walls, hanging a large, colorful wall tapestry, or perhaps creating an accent wall using paint and texturing techniques.
Seating areas can also be pulled together as a focal point by placing an eye-catching rug among the main grouping of furniture. For instance, if there is a sofa and a couple of chairs in the middle of the room, a colorful rug placed in the open area in front of them will pull it all together in an appealing way.
One of the most important aspects of focal points is that the average room can only contain one or two before it simply looks too busy, so choose focal points wisely and well.
+Paul Reichman provides a selection of bed, bath and kitchen accessories that will help style your home at an affordable cost to you at Bedbathstore.com.