When protecting your home from a hurricane there are preventative measures that should be taken into account during hurricane season and some additional preparations that should be completed if a storm looks like it may impact your area.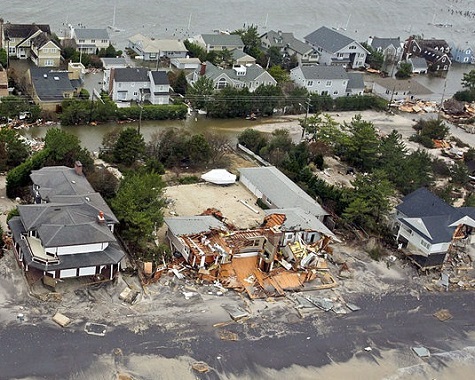 Hurricanes are a deadly force that can cause significant damage to large areas very quickly. They can shift course without warning, causing power outages, flooding, and property damage from the high winds they produce. It is good practice to have supplies on hand during hurricane season to help be prepared for when they occur.
When it looks like a storm may be coming your way there are several things you should do to protect your family and your home.
Boarding Your Windows
One of the biggest threats of a hurricane is the high winds that they produce. These violent storms will tear down trees, flood neighborhoods, and send debris flying through the air. In order to adequately protect your home, you should place boarding over any windows and exposed glass before it gets close to your area.
Higher category hurricanes can send large tree branches flying horizontally through the air. It is good practice to use decent plywood or something similar to prevent any debris from flying into your home. For windows, you should drill and screw the boards into the outer walls of your home to safely secure them. Simply placing boards over the window will more than likely fall over and blow away.
For sliding glass doors, you should get a large piece of plywood and mount it as securely as possible to block any flying objects from shattering your glass and entering your home.
Protecting Your Solar Panels
For homes that have solar panels, you will want to make sure they have been properly secured in place.  The high winds of a hurricane can rip them right off of your roof if they are not fastened tightly. In addition to reinforcing them to your roof you will want to cover the panel with something that will protect them from debris. Solar panels are not cheap, and the last thing you will want is for them to be damaged in a storm.
Whatever you decide to cover them with make sure it can withstand high impact to protect the solar cells on your panel. The covering can also serve a dual purpose to weigh down the panels helping them to stay secured to your roof. Consider blocking the space between the panel and your roof to prevent winds from blowing underneath them and ripping them off.
Generators
In many cases, hurricanes will knock out the power for extended periods of time. Use a generator to power some of your appliances if you can purchase one or already have one. You may want to use one to power your refrigerator, sustaining a longer supply of food. Although it is best to buy nonperishable canned goods to have on hand in case this is not possible. Other uses can be for lighting, television, or maybe fans if your air conditioning goes out. Generators are very handy to have, when your power can go out for an unknown amount of time.
Draining Your Pool
In addition to flying debris, hurricanes will have a great deal of rain and cause flooding. If you have a pool, you should drain it as much as possible to prevent it from overflowing towards your home. Without doing so, you will find that the first water to creep close to the inside of your home will come right from your pool. Have sandbags available to prevent flood waters from entering your home. If you do not have the time to drain your pool try to redirect the water from your home using sandbags or any other means necessary.
The author, Nick Quinlan, is a freelance writer living in Orlando who frequently writes about the best ways for people (and their wallets) to survive a hurricane. Having installed solar panels of his own on his home, he knows the benefits of having a secure installation, and for the best in the business he highly recommends Bob Heinmiller Solar Solutions. You can learn more about Nick on Google+.