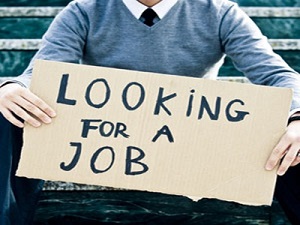 Finding a job is never an easy task, but there are certain mistakes that make the process even harder or less fruitful. Some mistakes are so grave that they can halt a job search even before it begins. Others simply make the candidate less competitive in a cutthroat job market. In some cases, people make mistakes that land them for roles they are not satisfied to fill.
If you are looking for a new job, be sure to avoid the following pitfalls so that you can increase your chances of being hired for a position you would be happy to take.
Mistake #1: Sending Applications Haphazardly
Not having a source of income can be depressing. Often, this causes job seekers to apply for any job they come across. Applying for jobs with no plan however can end up being futile. There is no point to apply for jobs that do not match your skills or experience since it would be a waste of time and effort. Instead, organize your job search and target opportunities that require people with your qualifications. From there, tailor your CV and cover letters for every job to capture the attention of hiring managers at first glance.
Mistake #2: Relying on One Source
Never put your eggs in one basket when it comes to searching for a new job. It is a better strategy to use more than one job search source in order to increase your employment options. This way, no good opportunities will pass you by. Some job finding methods you can use include registering with recruiters, contacting companies, using job boards, and networking.
Mistake #3: Failing to Prepare for Interviews
One sure way to fail a job interview is not to prepare for it. It is simply not enough to be punctual, dress well, and be yourself when going for a job interview. There are many ways to make a good first impression on the interview panel. For starters, make sure to do your homework and research the hiring company. Candidates who do not take time to research companies they would like to work for often don't know about the organization's goals or work culture. This in turn passes them off as unprepared and marginal candidates who do not have a healthy interest in the job.
In addition, it helps to prepare for possible questions. If it is your first time to go for an interview, get a friend to take the role of the interviewer and practice answering questions in order to master some confidence.
Mistake #4: Typos in Your CV and Cover Letters
Grammar and spelling mistakes can turn off hiring managers very quickly. Such errors make you look sloppy or someone who does not pay attention to detail. It is therefore important to proofread your CV and cover letters to ensure that they are error free so that your applications do not end up in the rejected list.
Mistake #5: Not Knowing Your Worth
It is always important to research your value in the job market based on your skills and experience. This is an important tip for those jobs that specify an income range. By knowing what you are worth, you will be in a better position to negotiate before accepting any job offer. Failure to do this lands candidates in jobs that they dislike due to low pay.
Anyone can make the mistakes disclosed above while searching for employment. However, you can make your job search more effective by learning how to avoid these potential pitfalls.
Heather Smith is a contributing author for XpressRecruitment.com, an award winning job board and recruitment site connecting job seekers with potential employers. Heather invites you to visit this site and learn some more useful job search tips.