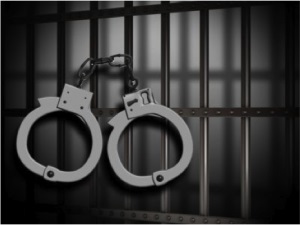 Would you like to get involved with criminal law as either a bail bondsman or a bounty hunter? These two careers are great for sharp, hard-working individuals who possess good interpersonal skills and can easily navigate the criminal justice system. These two jobs may involve dealing with criminals, negotiating bond agreements, and more.
Becoming a bondsman or bounty hunter is a realistic and attainable career goal. These two jobs, however, may require varying levels of certification depending on your state of residence. Is being a bail bondsman or bounty hunter right for you? Read on to learn more!
Bail Bondsmen and Bounty Hunters: What's the Difference?
Those who are not involved in the criminal justice system often mistakenly assume that bail bondsmen and bounty hunters are one and the same. Though individuals in these fields occasionally work together, their jobs are fundamentally different.
Bail bondsmen, also known as bail bond agents, work with criminals to arrange for the posting of their bail. Bail bondsmen generally write up contracts and fill out legal forms in addition to posting bail for their clients. Licensed bail bondsmen generally charge a 10-15% fee in exchange for posting bail for their clients.
Bounty hunters, more formally known as bail enforcement agents, are involved in the recovery of fugitives when criminals fail to show up to their court hearings. These individuals track down criminals who have missed their court date and generally earn a percentage of the bail amount in return.
Bail Bondsman Licensing and Certification
The process of becoming a bail bondsman requires knowing what certifications are required in your state of residence. Contact the Department of Insurance in your state to learn what your state's requirements are for bail bondsmen. Generally, the process of becoming a certified bail bondsman involves earning a Bail Bond License, sometimes known as a Limited Surety Agent's License.
Note that a few states (Illinois, Kentucky, Wisconsin, and Oregon) outlaw the work of bail bondsmen entirely, while others have varying requirements regarding certification. Most states require that prospective bail bondsmen be over eighteen years of age, have no criminal record, and are residents in their state of employment.
Though not all states require licensing to become a bail bondsman, many do. After taking classes and passing a written exam (if required by your state), you may generally begin your career as a bail bondsman. Note that many bail bondsmen also take out surety insurance to protect themselves from the financial risks of being a bail bond agent.
This career may be perfect for you if:
you're interested in building up good relationships with clients
you're good at dealing with challenging situations and people
you're interested in the criminal justice system
you'd like to make a difference in the lives of others
Bounty Hunter Licensing and Certification
Becoming a bounty hunter, more formally known as a fugitive recovery agent, requires various levels of certification depending on your state of residence. Note that bounty hunting is highly restricted in a handful of states including Illinois, Kentucky, Florida, North Carolina, South Carolina, Oregon, and Wisconsin. Some states require bounty hunter certification, while others require no formal certification at all. It is most important for potential bounty hunters to have a clean criminal record and be able to pass a background check. Bounty hunters must be over eighteen years of age as well.
If your state requires certification, finding a trustworthy school to attend and working towards getting licensed and certified is essential to becoming a successful bounty hunter. Acquiring a firearms permit is generally a wise decision as well.
Bounty hunting is a career that requires connections and on-the-job training. Finding an established fugitive recovery agent to learn from is fundamental to learning the trade, and establishing contacts with local bail bondsmen will improve your job prospects greatly. Becoming a bounty hunter requires "street smarts" and the ability to get inside the minds of fugitives. The job is demanding but also highly rewarding.
This career may be perfect for you if:
you're looking for an exciting, on-the-go career
you're interested in psychology and criminology
you're capable of handing a "high risks, high rewards" career
you're interested in enforcing criminal justice
Becoming a bail bondsman or bounty hunter may require time and certification, but both careers can be enjoyable and highly rewarding for those who choose to pursue them. If you are a motivated individual, you could soon become a bail bondsman or bounty hunter yourself!
John Keefe is an avid blogger and professional bail bondsman in Oklahoma City, OK. John is passionate about sharing information online through his online blogs and provides OKC bail bonds services to his local community.