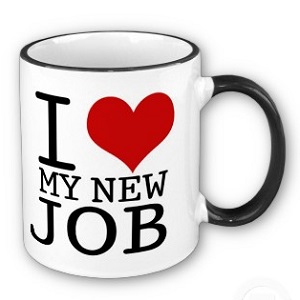 After passing an interview and getting hired comes the hard part of trying to fit into a new environment with new faces.
Regardless of how confident you are, fitting in to a new workplace can be daunting. While you may be feeling excited about tackling new challenges that lay ahead, the knowledge of knowing that your progress over the first few months is being monitored can cause you to be nervous and quite stressed.
Such feelings are quite normal, however you should take comfort in the fact that your employer and new colleagues do not expect miracles from you and are willing to help you settle in. Therefore you can relax and put the following tips into practice to help make the transition smooth and painless.
Know The Dress-Code Beforehand
Every company or workplace has its own rules when it comes to dressing therefore you should find that out before you start out on your new job. Do not just assume that the dress code is similar to your old job just because you are working in the same industry. Make the effort of finding out during your interview and dress appropriately from day one. Keep in mind that first impressions carry a lot of weight in how your new colleagues and boss will view you. Therefore the last thing you want is to arrive at your new place of work over or under dressed.
Know Your Place
Figure out the hierarchy of your new company and know where your place is on the first day. Once you know who works beneath you and who your immediate bosses are, stick to your rightful place and avoid overstepping boundaries. Whether you are right or wrong, going above your boss is unprofessional and can cause conflicts and create problems for you. Instead of going above your boss, it is better to calmly discuss whatever problems you have with your superior and try to reach a solution.
Be Willing To Learn
The most important thing to possess in a new workplace is the willingness to learn. You should be ready to learn how to use the office equipment and how to do your job. Your learning curve should cover the technical, logistical, and psychological aspects of your new workplace. The technical and logistical aspects will help you navigate your work while the psychological aspects will allow you to work with your colleagues peacefully.
Feel free to ask as many questions as possible as that will help you learn your new responsibilities faster. It is better to ask lots of questions than to carry on working only to find out you have made many errors.
Be Proactive And Friendly
Most employers do not give a lot of work to new employees over the first few days as they are more interested in helping them settle down. Therefore, ask your supervisors and colleagues if you can do anything for them when you find yourself idle. This allows you to be more useful around the office as well as gives you the opportunity of making friends.
Fitting into a new workplace is not easy. However, by being friendly and courteous and following the above tips, you will be able to settle down more easily.
Anderson Dunn writes about career, workplace, and employment related issues for a variety of websites including XpressRecruitment.com. Anderson is passionate about helping employees and employers tackle job-related problems.