Asbestos regulations have changed over the past 100 years.  The regulations came about through various reports linking asbestos and inhalation to the cause of lung cancer. To get a good understanding, it is better to see how these reports affected the use and regulation of asbestos in the work place.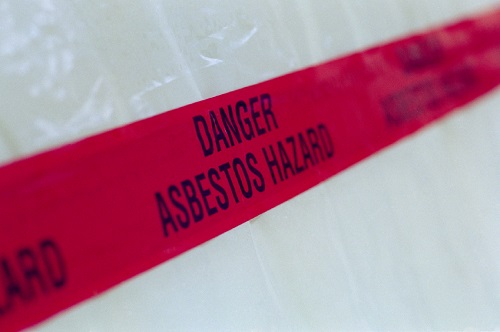 Asbestos was first commercially imported in 1880, and was initially used in the textile industry. It was eventually used in the ship building industry and later used within buildings.
The dangers of asbestos were first noted in 1889 when a report regarding the 'dusty conditions of factories and the adverse impact it may have on the health of the workers' was issued through the Chief Inspector of Factories. This was included in later annual reports that explained the dangers and effects of exposure to asbestos.
In 1907, a post-mortem on an unnamed factory worker of 14 years highlighted the dangers of working with asbestos. From working within that industry, the lungs were revealed to be black and stiff as a result of over inhalation. 1924 featured the first published medical case of asbestos death through another post-mortem of a 33 year old textile factory worker, Nellie Kershaw. W. E. Cooke is published a report in the British Medical Journal introducing the term to describe characteristic Lung Fibrosis attributable to asbestos.
A further report in 1929 from the Chief Inspecting Officer of Factories includes cases attributing fibrosis to asbestos exposure. In 1930, a government commissioned report entitled 'Report on the Effects of Asbestos Dust on the Lungs and the Suppression in the Asbestos Industry' by Mereweather included an in-depth and considered study emphasising the risk of fibrosis from exposure to asbestos. It revealed that asbestos related deaths are becoming more common with factory workers and legislation to prevent further death is recommended.
The Asbestos Regulation received Royal Assent in 1931 and became the first recognised control of asbestos within factories. Following in 1948 was the Building Regulation that referred to the use of asbestos within the building industry. Another regulation came into force in 1961 that governed the use of asbestos in the ship building industry. This followed previous annual reports in 1955 that demonstrated the link between lung cancer and asbestos dust conducted by R.Doll.
A voluntary industry ban on blue asbestos (Crocidolate) in 1967 was followed by safety measures for levels of exposure to asbestos, incorporated into asbestos regulations. Another regulation giving guidance on quantative limits was introduced in 1970 and became the first time limits on preventing inhalation of asbestos fibres were put into place.
Health and Safety measures placing duties on managers in the work place, to supervise asbestos came into practice. More regulations were enacted in the following years and from 1985 to 1987, import of brown and blue asbestos was banned. These regulations further tightened and managed the exposure to asbestos and the use at work. The 90's featured further bans on importing following a complete ban in 2006 on the use, the important and supply of asbestos. Prior to this in 2002, regulation 4 was introduced making it an obligation for managers to identify and remove asbestos within their buildings.
Finally, in 2012, the regulations were amended that would propose a new category when removing asbestos and new types of survey. For more information, please click here.
By Harry Price
Harry Price is a free-lance writer who enjoys hiking, camping and playing poker with his mates. He has 3 wonderful dogs who run his life.