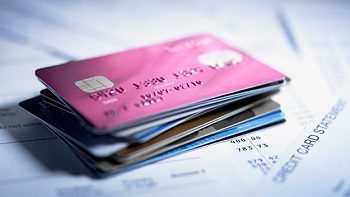 When it comes to borrowing money, deciding which form of borrowing is unclear. Nowadays there is a range of methods to borrow money. Finding out which is easier for you will make the choice much easier. Each one comes with great deals and offers, but it comes down to which one is more suitable to you.
Credit cards are usually the faster way to apply and receive credit, whereas personal loans have a fixed interest rate and repayment methods. Both come with their pros and cons.
Credit Card
Naturally, the credit card is the flashy approach to credit. Most deals on opening a credit card are quite tempting too. This is one of the pros of card as most offer a welcoming deal of 0% interest over a certain number of months. This can make repaying the credit very cheap. It allows you to spread the payment over the 0% interest free period. This is also easier if you plan on borrowing a fairly small amount. The credit card is also a more suitable option if you need the finance fast and access to credit when the cash flow is not adequate.
While the pros do look inviting, it does come with some disadvantages. It is uncertain how much you can borrow, there is no agreed amount (unlike a loan) and they can come with high interest rates. They also come with no agreed monthly repayments, with the minimum being quite low, it can be expensive in the long run. It can also require the highest in spending discipline and there is the temptation to increase your spending limit.
Personal Loans
Unlike credit cards, you can agree on a specific amount with a bank advisor when it comes to loans. This can let you borrow what you can afford and prevents you from spending more than you need. You can agree on a fixed interest rate, monthly repayments and a repayment date. This will allow you to pay back the interest and the capital over an agreed term.  Loans are ideal for longer term borrowing for household projects and redecorating.
A loan also comes with cons. While it is possible to repay a loan early, some banks can charge you with early repayment charges, which can be more expensive than the interest rates. Applications also take a lot longer to process so you might need to plan the project in advance, around the loan. Another con with the personal loan is the PPI. It is often pushed and can sometimes be extremely expensive and in most cases, charged without asking you.
In conclusion, both card and the loan come with their pros and cons, but it depends on how much you wish to borrow and how quick you can it back. Ensuring that you can make the repayment dates and meet the minimum payments will mean that you will not get charged, thus making it more difficult to pay back. It is advised to shop around for both for the best deals and offers.  For more information, please click here.
By Harry Price
Harry Price is a talented Saxaphone player, who enjoys entertaining friends and family in his sapce time.