The 1920s were probably the most important decade of the twentieth century when it came to the evolution of building design and interior style. This was the decade that saw the birth of dedicated interior designers, and architects began creating objects for the home, as well as designs for buildings themselves.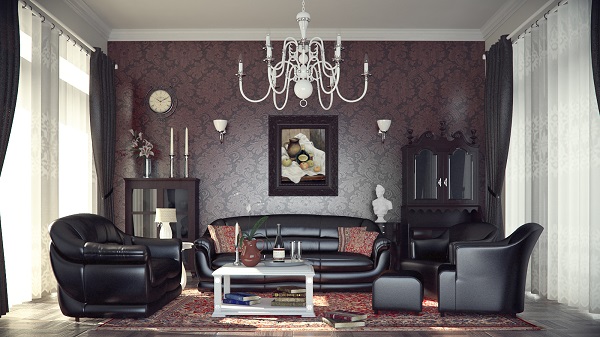 The decade that began with hedonistic parties and lavish decoration, ended with the Wall Street Crash in 1929, although its influence on all aspects of design was felt for decades after, and has seen many revivals in modern times. Here's a brief guide to getting some 1920s style into your own home:
The Style
If you're going for a more European look, then you'll need to research the Bauhaus movement that began in Germany after the First World War. This was the birth of modernism, and compared to the fussy, detailed look of victorian and Edwardian houses, the modernist buildings were stark, austere, and very minimal.
True Art Deco came later, towards the middle of the decade, and whilst the geometric shapes and minimalist themes endured, there was a move towards the styles of Hollywood, such as chrome, glass and mirrored decorations and stylistic cues from new and fast modes of transport, such as aeroplanes, sports cars, and sleek cruise liners.
Getting the Main Elements Correct
Parquet flooring is the order of the day for an Art Deco room. If you can't stretch to reproduction wood flooring, then it's perfectly acceptable to go with tiles. Black and white chequered floors might not instantly scream Art Deco, but they were in fact very popular at the time.
Walls should be plain and without fussy decoration, but you'll need bold colours and glossy finishes. Black, white and chrome are all great choices. If you have a fireplace, you'll need to turn it into a more rectangular, stepped affair and finish it in a striking colour.
The Furniture
Sleek and streamlined pieces are the order of the day, like the famous cantilever chair by Le Corbusier. Modern sofas and suites aren't really appropriate if you're trying to stay authentic. Rugs are definitely a good place to invest some Art Deco style: try to find bold geometric styles that cover the entire floor. If you're able to find bold colours and even metallic thread, all the better.
When choosing lighting, aim for chrome finishes. It was a brand new material at the time, and featured heavily in interior design. Glass too, was extremely popular for lampshades and decorations.
Accessories
Finally, you'll need to get the accessories correct. This was the era of Bakelite, and everything from statues to light switches was moulded from the substance. It's best to use several striking statues or other large pieces rather than a clutter of smaller objects. China tableware and other ornaments were often heavily influenced by both oriental and geometric designs, and striking patterns, animal fur and even feather designs were the order of the day for textiles and prints.
Art Deco is a difficult style to get correct. It's very easy to go over the top and end up with something garish and tacky, but with a little thought and some research from old photos and books, it's possible to create a really classy and unusual interior space.
By Harry Price
Harry Price is a writer, personal trainer and entrepreneur. He is unashamed to admit that he spends too much time with his 3 dogs and is a bit addicted to running.