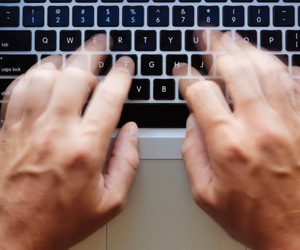 There are plenty of audio typing companies these days that claim to offer transcription services to law firms, attorneys and other professionals in the legal field. Most, if not all, of these companies claim to be professionals at what they do. However, audio typing companies are not alike because the quality of their services varies greatly.
Knowing about the standards that transcriptionists practice when handling legal related work will help you to choose the right company for the job. Here is a checklist to help you achieve this goal.
Experience with Legal Transcription
Transcribing audio files that contain words or phrases one is not conversant with can often cause problems. For instance, inexperienced transcriptionists may have to constantly make reference for new terms. If the audio file requiring transcription is quite technical, this can be time consuming. There is also the danger that a transcriber will assume to understand all spoken words in an audio file. This can lead to either misinterpretation of unfamiliar vocabulary or the audio typist gets spellings wrong. In the worst case, inserting an incorrect word in any legal context can send the wrong message and this may be embarrassing for your law firm.
It is therefore advisable to hire a transcription agency that has handled legal work before. To achieve this, always find out how long a transcription firm has been in business and what type of clients it has worked for. If you can find an audio typing agency with editors that have a legal background, it would even be better. This is because a competent team that is well versed in legal terms will be charged with your legal transcription tasks, thus eliminating chances of errors and increasing efficiency.
Efficient Services
Like in any office setting, law firms usually work around deadlines. Perhaps some transcripts need to be ready on time for presentation during a court hearing or summon. Reliable legal transcription companies usually have a team of dedicated typists to handle such high priority work. As a result, good audio typing agencies can improve efficiency by easing the burden of non-core tasks from the legal staff.
Make sure to ask for the average turnaround time allocated to assigned tasks. This is a good way to know how efficient your chosen audio typing firm is. In case you may require urgent work completed on short notice, confirm with the firm whether it can accommodate for that as well.
Non-Disclosure Agreements
Legal transcription services are sought after when in need of transcripts for court proceedings, general correspondence, interrogations, depositions, witness recordings, and other legal related audio files. One unique aspect about this kind of information is that it may contain sensitive, personal information. Most professional audio typing agencies provide assurance that all information is handled with utmost confidentiality, but don't just take their word for it.
To secure the privacy of sensitive legal information, ensure that your transcription agency also provides a legally binding non-disclosure agreement. With such provisions in place, one can open legal proceedings to contest any breach of contract should there be any violations on private information.
If you ever need to transcribe important information for your law firm, hire a professional audio typing agency. Most importantly, the agency should have experience in legal transcription, provide efficient service and protect private information with confidentiality agreements.
Allan Scott is a blogger and paralegal based in Edinburgh, Scotland. He loves to share useful information related to transcription and law. Click here to find out where Allan outsources transcription tasks when called upon to do so at his place of work.