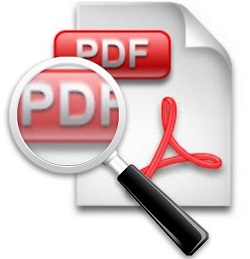 Though PDFs are clearly not the best option for SEO, many businesses still use PDF files for their marketing/search purposes. While some rely on this universal format only when it comes to FAQs, case studies, fact sheets and manuals, others produce and publish more PDFs than 'real' content.
The reality is that many companies have a lot of PDF assets (created for other, let's say offline marketing purposes: brochures, leaflets, posters etc.) and the easiest way for them to take these docs online is to upload those in their current format.
Why not to convert these files to Word or any other less tricky format using a free online (PDFBurger) or paid downloadable software (Acrobat), you may wonder. There are many reasons why people don't do this: firstly, they're simply unaware of the existence of such programs, secondly, they want to preserve the files' printability (if you've ever tried to print web pages you know how hard it can be to make them look correctly).
Whatever the reason, it's vital to give all your PDFs a proper SEO treatment. Hopefully, this quick SEO fix checklist will help you do it right.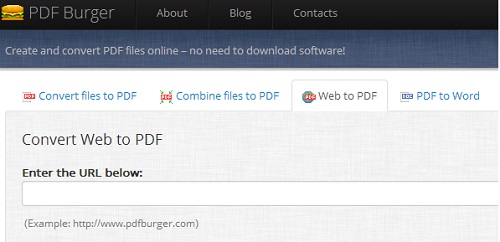 1. Properties. I can bet my bottom dollar that you've never filled out the document properties in your PDFs. It's time to get rid of this bad habit. Here's how: open your doc, go to the Menu and click File -> Properties and fill out all empty boxes (Title, Author, Subject, Keywords). One of the most important properties is Title. If specified, it's almost invariably displayed as the heading on SERP. Unfortunately, we have less control of what is displayed as the description of our PDF doc. However, we can help the search engine choose the right snippet to be shown in results by optimizing a few sentences near the start of our PDF.
2. Size. It's important to optimize your PDFs not only for search, but also for web. First off, pay attention to the size. Huge PDFs are slow and annoying both to your site visitors and the search engines. If possible, turn on the '"Optimize for Fast Web View" option (Preferences -> General Settings). This option allows PDFs to be shown a page at a time, while downloading the whole file in one go can be a very slow process.
3. Placement. If you're going to use PDFs for search purposes, never bury them deep within your site's file structure. Make sure all links to your most valuable PDFs are placed on web pages closer to the root level.
What Role Should PDFs Play on Your Website?
In a perfect world PDFs exist to do two things: complement your site's content (being presented in the form of technical briefs, pricing lists, eBooks etc.) and act as high value, take-away, printable assets your clients may want to print out or read using an e-reader. By the way, remember to place links into your PDFs. By doing so you will give your current and potential clients an easy way to access your website.
Robert Simons is a blogger who focuses on technology-related articles. He's the owner of http://yourtechlib.com/, a website covering various tech-related topics, from mobile apps to website creation.