Have you ever looked at a spray of flowers and wished that you could keep their fragrance and exquisite beauty with you forever! May be you saw a baby's soft and innocent eyes and wanted to keep the memory of that enchanting face with you for longer! While it's impossible for things to remain the same over time, photographs do successfully capture fascinating visuals and memories accurately.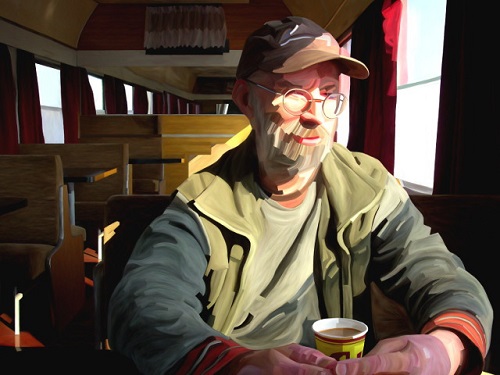 Simply watching a photograph brings a million memories back to life, again and again! While keeping your most memorable photographs in photo albums, helps preserve them, it may be a better idea to convert them into personalised canvas prints and hang them up on your wall.
What are Personalised Canvas Prints
If you are wondering what personalised canvas prints are, simply put, they are photographs or visuals precious to you, that are printed on canvas and personalised. Visuals of anything, from sceneries, portraits, collages of snaps, to prints of your hand, can be printed on canvas. Additional personalisation can be added to these pictures, by using quotations, poetry, song lyrics, memorable dates, messages and even recipes, before they become canvas prints!
The very fact that extra time, effort and money was spent in creating these personalised pictures according to your liking, or the liking of the person you are gifting them to, makes personalised canvas prints even more special. It is this personalisation factor that actually enhances the value of these custom made pieces and makes their owners treasure them for longer!
Advantages of Canvas Prints
Compared to photographic paper, canvas prints offer a number of overriding advantages. They last longer, are more durable and are not as prone to scratches, dust, moisture and tearing, as photographic paper is. Moreover, canvas prints have a beautiful grainy texture that gives them greater depth and makes them look like expensive and exclusive oil paintings.
With canvas prints you also have the option to magnify your favourite pictures to proportions that may not be possible with photographic paper.
Another plus point of canvas prints is that, these provide flexibility where storage is concerned. You can always roll them up and store them away. At the same time, you can also frame them up as scrolls or fix them on wooden frames of different shapes. There after you can choose to either hang them up on your wall or decorate them on centre tables or on shelves.
How to Get Creative with Personalised Canvas Prints
The best thing about personalised canvas printing is the enormous scope for creativity that it offers! When creating canvas prints, you may almost feel like an artist. The creative high that you may experience is similar to the one that creative people get when making something new!
Some original ways in which you can be more creative when personalizing your canvas prints are as follows:
Canvas prints need not always be hung up on your wall or placed as a picture on your table. You can play around when assigning them a permanent spot. Personalised canvas prints can be fixed either by gluing them or by stitching them on a variety of utility albums. It could be file folders, lamp shades, cushion covers, shopping bags, or even purses, personalised canvas prints, can be adjusted and attached to these very easily!
You can add elements to canvas pictures to give them more body, before framing them. In doing so, you could choose from ribbons, sea shells, coins, maps, precious stones, sequences, tiny mirror pieces or any other delicate item that you feel suits the picture. Fix them on aesthetically to your canvas print, before framing and see how exquisite they look!
When framing your personalised canvas prints you need not always choose square, round or rectangular, frames. You can also choose more unconventional shapes and framing materials for the purpose. Going in for more asymmetrical shapes and opting for unique frames like those made from dried flowers, multi coloured threads or even pieces of jewellery could make these prints stand out even more!
Personalised canvas prints show up best in the right lighting. But what if these were custom made with their own lighting mechanism? They would then be visible even in a darkened or dimly lit room! You can be more daring and add lighting elements to your canvas print, before getting it framed. Additionally, you can arrange multicolour lights overhead or around its frame to give it a varying appearance.
This article was written by the Liame V. Caporiess, a lifestyle writer, who believes, that decorating your home in innovative ways with canvas prints, is an excellent idea.