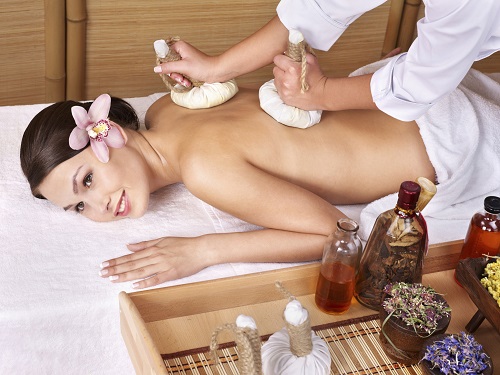 Whether you're thinking of changing career entirely or just want to add another dimension to your existing career in alternative or holistic therapies, then the rewards are many. From the freedom to run your own business, to pursuing a truly rewarding profession, you can wave goodbye to the nine and five and enjoy the satisfaction of helping others.
The growing field of alternative therapies is increasingly being recognised by the medical establishment, providing ever more opportunities for anyone hoping to join the profession of alternative medicine. So read on to find out about three possible fields you can easily train in.
Yoga Practitioner
If you're interested in yoga, then becoming a qualified yoga teacher will allow you to practice what you love, as well as help others with the practice and discipline of this ancient art. Yoga is now known to not only increase physical flexibility, but ward off disease, reduce stress, lower blood pressure, improve brain function and sleep, and even cure depression. The British Wheel of Yoga is the governing body for Yoga, and offer accredited courses that enable you to practice as a teacher.
CBT Coach
If you've heard of Cognitive Behavioural Therapy, then you'll know it has the potential to transform lives. However, it can also transform your whole career! Training to be a CBT coach is the first step to a fulfilling profession which can actively help people move forwards in their lives. As a more involved form of life coaching, CBT coaching offers clients a combination of rational therapy with solution based techniques, goal setting and skills. Identifying areas where they might be blocked or stuck, clients can start to develop positive strategies for the future.
Training as a CBT coach will give you the opportunity to set up a practice assisting individuals from a diverse array of walks of life, from business professionals to those who just need more clarity. To train, try the Institute of CBT who provide an accredited International Coaching Federation diploma course which will equip you with the relevant skills to start coaching. Click here for more information.
Reflexology
Reflexology uses pressure massage on the foot to reduce and alleviate tension in the body, release blockages, improve circulation and stimulate feelings of well being. It is often used as a great complement to any existing body focused therapy, but reflexologists can also work in this discipline alone.
To practice you will need a Association of Reflexologist's (AoR) approvedLevel 3 Diploma in Reflexology which allows you to practice as a professional reflexologist in clinics, beauty salons, or independently. You should also become a member of the AoR, who preside over standards within the industry.
And finally…..
Before deciding on any course of action, you should always be sure that you have a business plan and have thoroughly researched your potential market and industry. Always use an accredited training provider, and do not sign up for online training in the holistic training field. Physical practice hours are necessary for this type of work.
Wendy Lin is a successful entrepreneur, a wife and a mother. She paints watercolour and enjoys hiking in her free time.