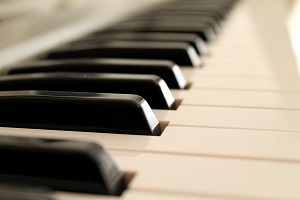 Buying a digital piano is a great decision – they take up less room than traditional acoustic pianos, and require less maintenance as they do not need to be tuned. Whether you have owned a digital piano before or are taking your first steps as a pianist, there are a few things to bear in mind when buying one second-hand.
What's your type?
Like any instrument, there are different types of digital piano, and it is worth taking the time to research and decide which kind would be most suited to you and your needs. You may favour portability above all else, in which case a stage piano, which is a digital piano without the cabinet, may be the best option for you. If you are after a stunning addition to your home, a classic digital piano or a digital grand piano may be for you, as it offers all the modern features of a digital piano combined with the looks of a traditional acoustic one.
The look of an instrument may change over time, so keep trends and musical eras in minds when choosing a piano.
What's in a name?
There are many different brands of digital piano, and these can directly affect the price. A well known brand may bring the price up dramatically, where a brand with less of a presence may be significantly cheaper. Do your research first, and find out which brands are synonymous with quality and which ones are best to avoid.
Look for impartial customer reviews as these are often honest and will give you a more realistic insight into what brands are to be trusted. They will generally tell you whether you will have to come to a compromise if your brand of choice and budget are incompatible.
Age is an additional factor you have to bear in mind when buying a digital piano second hand. A newer piano may cost more, but that doesn't mean that an older piano should be disregarded. Many factors can come into play where the condition of a digital piano is concerned. How the previous owner looked after it, how often it was played and the nature of its use can all contribute. Try to find out as much as you can about the history of your instrument so you are able to make an informed choice.
Decide on a budget
Now you know that prices can vary enormously, so it's time to think about setting a budget. Think carefully about how much you want to spend, as this could potentially be a very large outlay. Be firm, and set yourself limits. If you want to stick to your budget exactly, do that. If you are able to give yourself a little more leeway, decide on a margin that you can extend to if you do find the perfect digital piano for you.
Once you have decided, do not stray from it! Larger budgets will offer more choice, but don't be disheartened if you are struggling on a lower budget. Be patient and be prepared to shop around or compromise.
Try before you buy
When you think that you have found the perfect piano for you, it can be tempting to pay there and then. Don't give in to that temptation immediately, though. Try the piano out first, taking time to make sure that each key, pedal and button works. If you can look at the interior of the piano too, that can give a clue as to the instrument's true condition. If you are buying your piano from a specialist music store, the assistant helping you make your decision will be on hand to answer any questions and will settle any doubts that you may have.
Time to make some music!
When you have finally decided on which piano to take home, you can look forward to your home being filled with the sound of music. Buying a piano second-hand can be a far more cost effective way of owning your own instrument, and no matter how old your piano is, it will give you many happy hours of playing for years to come.
Emma Solomons is the Store Manager at the Westcliff Allegro Music store, which has a dedicated to piano department, offering new and used pianos