You have been wanting to create a new mood within your home for some time now, but – understandably – you don't want to make any drastic colour changes given what seem to be your ever changing preferences. I know exactly where you are coming from, and know exactly which way to turn.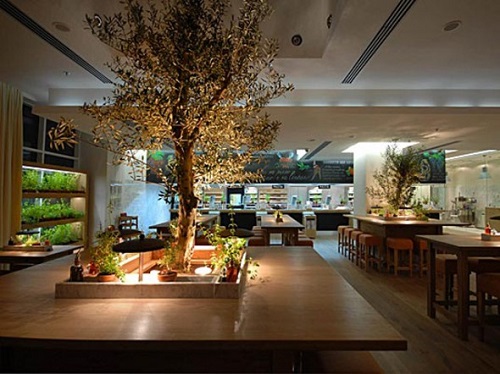 Using wood is the ideal solution in this tricky situation. It harmonises flawlessly with almost all interior design styles and balances virtually any colour scheme. Plus, it has the power to completely change the indoor atmosphere.
Wood is one of the materials that is defining this year's interior design trends. But while it is popular now, the look itself is timeless. The use of wood adds natural elements to the room, whether it's a wooden floor or just a wooden finishing touch
Here are the best techniques to bring one of nature's most versatile materials into any interior.
Think big
Thinking big does not mean having to take on complicated challenges. The simple idea to remove old floor coverings and carpet, and replace them with real oak flooring is a great start and might even be just enough by itself. Whichever wood finish you go for, wooden floors are not only easy on the eye, but are very simple to clean and maintain
When old is new
Picture the walnut coloured, wooden kitchen your granny once had. The wooden kitchen and dining suite look is definitely a winner today. But if you're still skeptical, why not simply opt for a wooden cooking island or the kitchen counter in a wooden finish, and leave the cabinets white – a little less extreme, a little more character. This concept works perfectly in the bathroom, too!
Then there's the option of your staircase made from timber for a vintage look. A flight of straight stairs between two white walls looks gorgeous with a few accessories, like plants in the corners. Wooden window frames or complete wooden doors will create the same rustic, cottage-look.
It's in the smaller things
If changing your floors, walls or installing a new kitchen are not viable options, we've still got endless opportunities when it comes to adding timber feature pieces to our homes – the coffee table, the side tables, the TV cabinet or the bookshelf.
Wood comes with the added benefit of creating a great contrast with white walls. A wooden wall piece is a modest, but effective design trick: and what's better is a wooden focal point that's practical too – like a wooden radiator. Today, the radiator market offers great wooden eyecatchers that match any wood finish in the interior, from natural-oak to walnut.
Looking for something smaller but still want to add warmth with wood? The good thing about wood is that it can be made into the smallest of accessories. Start a little DIY project by making photo-frames or square pots for quaint indoor plants, out of timber planks. The internet is full of 'how to's' for building your own plant pots.
The perfect solution
Wood seems to be the greatest solution to any interior design issue – it easily matches with all colours, it is timeless, and it adds natural warmth to your room. Whether you go big by changing a complete room into a wooden interior, or consider wooden accessories enough, nature's most versatile material will be trending long into the future, so you can guarantee your look will be timeless.
Laura writes for Jaga Home Heating. When not writing, she can often be found bringing the outdoors in, including stray animals that need her help.