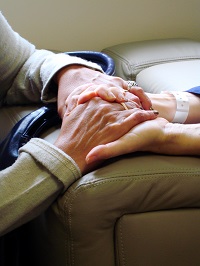 It may be a job that seems full of hard work, both mental and psychical – and it is. To deny that would be doing the thousands of carers across the UK a great disservice. But for what it takes out of a person, it gives back tenfold in skills, confidence, and the knowledge that you are doing a selfless and wonderful thing. Here are seven reasons to consider it as a career.
Helping someone who needs it:
It may seem obvious, but caring is all about providing support to someone who is unable to care for themselves fully. Whether they have been made infirm by age, illness or other factors, they need you to help them in their day to day life. Caring for someone gives you a sense of fulfilment that no other job will. Being a carer also helps families and friends, often empowering them and helping them to cope during difficult times.
Putting a smile on someone's face:
There may be times when working as a carer gets too much for you. Seeing the smile on someone's face when you make their day that little bit easier will make every hardship worth it, and will no doubt make you smile too!
Improving your self worth:
You may go into your job as a carer with low levels of confidence. You may not see yourself as a particularly assertive or decisive individual. Becoming a carer will change all of that. You are put into a position where you have to make decisions, and not just ones that will only affect you. Having someone who relies on your behaviour and your choices increases your self belief beyond measure, and makes you more confident in every area of your life, not just within the caring profession.
Helping families who need a break:
Knowing that you have taken some of the pressure off of families and friends of an infirm person can be hugely rewarding. Whether it is so they can have an afternoon off, of just so that they can catch up on some much needed sleep, carers are an invaluable resource to families.
Time for a chat:
Lending a friendly ear to someone can make a huge difference. Although not a physical form of care giving, those who are receiving care can often feel lonely or isolated due to their particular health issues, which could be caused by either age, illness or disability. Sitting down and having a chat over a cup of tea, bringing a newspaper to be read or simply sharing common interests can make a world of difference to someone's overall happiness.
Skills you didn't know you had:
Becoming a carer can develop skills and see you utilising skills that you never knew that you had. You may grow fitter and stronger as a result of the physical nature of the job, or realise that you have a real knack for time management. You may find that you're a better communicator than you previously thought, whether that is communicating with the person you are caring for or with their close friends and relatives. Caring can unlock an entire skillset, and many of these skills can be transferred to other areas of your life.
Knowing that you made a difference:
Your time with a person may end for a multitude of reasons, whether that be their recovery, friends or family members being able to take over caring duties or in some sad cases, they succumb to an illness or old age. Whatever the reason, a carer can enjoy fond memories and sit firm in the knowledge that they made a difference, however big or small. Without carers, families would be put under immense strain, and people in need of care could end up feeling isolated, frightened and go without care when they need it the most.
Why do it? Well, why not?
Caring is a demanding profession, and it can be an idea to think about your own needs and limits before going ahead with it as a career. If you do decide to become a carer, you will know that it is one of the most rewarding careers out there, a career that will give you many wonderful memories of the people you helped, and will give you a life full of meaning and purpose.
Jo Windibank is the Vacancy Manager at St George's Care Agency based in Essex, she is a true believer in giving back and believes becoming a Carer really is one of the most rewarding careers. Search for care job vacancies available in Essex.