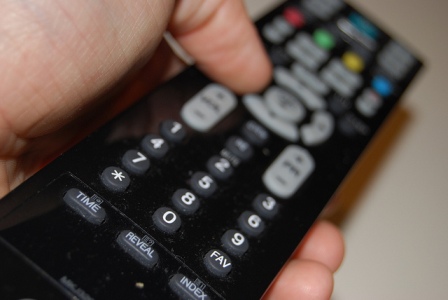 Watching television is a favorite pastime that has been continued for generations. It's a great way to unwind from a long day at work, for families to come together for quality time and to find out what's going on in our communities and with the world around us. So when signing up with a TV service provider and agreeing to commit to a contract, we want to make sure we select the best option.
With the evolution of TV has come new and exciting features from various providers that cater to a multitude of entertainment needs. So how do you know which will be the most satisfying for you? There are several aspects to take into consideration before making a decision, and a good place to start is by comparing cable to satellite providers like DirecTV as well as to Internet services.
Price
Price is a factor that influences most people. Fortunately, providers understand this and put together a variety of packages to fit any budget. Bundling options that add in phone and Internet have also made TV services much more affordable. You will also find with a little research that some providers offer even more ways to save with promotions and incentives like auto-pay or DirecTV's "refer a friend" program.
Availability
Seeing what's actually available in your area will make a big impact on your decision as well. After all, you can't sign up for something that simply isn't offered. Cable is generally thought of as the most readily accessible type of service to homeowners, however, it's actually satellite that takes the cake in this category.
Cable requires the ability to be near wiring, while a satellite dish just needs to be able to be mounted and pointed towards the sky. Your choice between the two will likely depend on if you live in a rural area or in a city. Internet programming is slowly making headway in the availability department.
Programming
Your preference in programming will be an important consideration because different types of shows are offered depending on the provider chosen. For example, DirecTV is well-known for their wide variety of sports programming but you may receive a bunch of national channels as well that you have no interest in, whereas with cable, you will receive a more localized channel lineup.
Reception
Reception is critical because what's the point in paying for a service that you constantly have problems with? Harsh weather conditions are the most common reason that satellite customers lose their signal, but this can affect cable service as well, just not usually as often. Cable can also go out due to circumstances such as wires being accidentally cut, and cable outages may last much longer. When Internet TV reception deteriorates, it's typically because of a slow network connection.
Mobile Access
Mobile access may not have been such a significant factor even just a few years ago, but that has changed. Now, people are constantly on the go and using their smartphones, laptops and tablets for virtually anything and everything that they can. This makes TV services that offer mobile solutions, like DirecTV for travelers, a much more attractive option.
Making the right choice between cable, DirecTV satellite and Internet relies on carefully weighing the characteristics of each.
By Tiffany Olson
Tiffany Olson lives in California and loves to blog about anything entertainment related. She's a TV nut as well and loves to share information on this topic with the public via social media and guest blogging. Some of her other hobbies include doing yoga, traveling, and cooking.