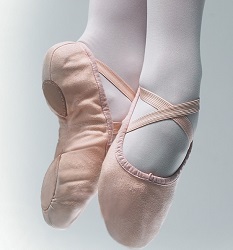 1. Make sure you prepare properly
When it comes to being properly prepared, it means more than simply knowing what dance moves you are going to do and the music you're going to dance to. You also need to take the time to plan your dance audition outfit out, as well as make sure you know everything about the audition itself.
For instance, there's no point going to an audition that's meant for people who are under a certain height if you are taller than that specified height. Take care to read about the audition carefully since you will need to be sure of the time you have to attend, what you have to bring and what you should expect to occur on the day.
2. Dress rehearsal
Appearance really does matter, especially when you are trying out for an important part in something like a ballet recital. You will therefore be judged on what you are wearing and what you look like, for instance how your hair and makeup are done.
Take care therefore to dress appropriately; check with your audition instructions to make sure you don't have to wear anything specific. Don't forget you will need to be comfortable in order to perform your very best, so it won't do any harm to try everything on and do your hair and makeup a week or so in advance in order to practice your dance steps and check all is going to be comfortable.
3. Be on time and have everything you need
It may seem like common sense; after all who thinks being late for an interview, or audition in this case, is a good idea? However, you'd be shocked at the number of people who don't plan out their route to the audition well in advance and as a result are often late to things.
You need to make sure everything you are taking to the audition is laid out well in advance, such as ballet slippers, ballet outfit, tights or leggings and do everything from, charging your phone to making sure you have money on your oyster card or season ticket. Some people may find it easier to write themselves a list which they can check off on the day of the audition.
4. Watch other people's behaviour
When you actually arrive at the audition, it can help you a lot to watch how other people are acting. You can learn a lot from the other experienced auditionees in attendance. Keep an eye out for how these people are acting and try to emulate them. Remember to keep calm since you never know who might be evaluating your behaviour.
Watching other people will also help you learn about how not to act at an audition, since you will, no doubt, see others milling about endlessly chatting or showing off their various 'skills' in front of everyone else. You must remember that just as you are watching others, others may be watching you. So keep this in mind at all times and be on your best behaviour until you leave the audition location.
5. Above all be, and stay, positive
You must always remember that dance auditions are very much like interviews in that you won't succeed every time you try. The point is to try your very best and if you don't succeed you must stay as positive as possible and try again. If you let failures get to you, you will find it even harder to succeed.
Those judging your dance audition will be on the lookout for something very specific so don't just assume you weren't chosen because of your audition piece. Indeed it may well be that your hair wasn't the colour they were looking for or your height was wrong. Never doubt your skill or your confidence will be dented and the judges will see this and be less likely to choose you.
Laura writes for Danceforce. When not writing, she can often be found waiting for audition call backs.