Are you at risk for mortgage fraud?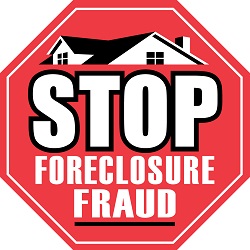 Falling behind on one's mortgage payment ranks up there with the most terrifying potential nightmares of home ownership. And so it makes perfect sense that a homeowner is most vulnerable to mortgage fraud when they're in the depths of despair and on the brink of a possible foreclosure.
In general, those facing the potential seizure of their home had to go to extraordinary lengths to get into their own place to begin with, and so taking the plunge on a "get out of jail free" scam often times doesn't seem like all that great of a risk. But the truth is that foreclosure rescue fraud can leave you in a much bigger pickle than the one you're already in.
If you find yourself in over your head with your mortgage and feel like you need help, it is imperative that you meet with a foreclosure rescue professional and not end up digging yourself an even bigger hole by falling for a con job.
Here are six tips from Paul Joseph, broker for a Florida Keys real estate company, to help you avoid falling victim to foreclosure rescue fraud.
1. While it's not a steadfast rule, be extremely wary of any business that advertises with fliers or solicits door-to-door.
Fraudulent fliers generally start off by promising to improve your credit score which would then help you qualify for a low-interest loan. While there are certainly actions that you can do to improve your credit score, there is nothing that a third party interest can do to manipulate the system on your behalf. Offering to do so is a sure sign of a scam, Joseph says.
Other signs to be wary of when receiving similar offers via the mail are (a) the company says that they charge no fee for their service, and (b) the company is associated neither with a bank nor the government.
2. Read any contract carefully before signing on the dotted line.
The core and the crux of any foreclosure rescue scam is a "bait and switch" to dupe the homeowner into signing over the deed to their home. Generally you will be asked to sign a statement authorizing the agency to talk to your lender on your behalf.
Another tactic is that an agency will tell you that your new, lower payment, loan papers are ready, but when you sign the documents what you are really doing is surrendering the title of your house!
"The bottom line is: if you don't know what you are signing, don't," says Joseph, a former mortgage broker who now owns and is the broker for Key Colony Realty. "Always err on the side of caution."
3. Watch out for the rent-to-buy scheme.
Here's how this scam works. A foreclosure rescue company offers to "temporarily" buy your home from you under the guise of getting you a better interest rate since they have better credit.
So, you sign over the deed and make a much lower monthly payment directly to the agency. But since they now hold the title you are essentially doing nothing more than paying rent to the scam artists. While many of these contracts stipulate that you will be guaranteed to buy your home back when your finances improve, they often place stipulations into the wording that makes this nearly impossible to do.
4. If you need foreclosure rescue assistance, talk only with a HUD-approved counselor.
There is help out there for those who need it, but only work with a HUD-approved counselor. You can call the Department of Housing and Urban Development's at 877-HUD-1515 to check if a counselor is on the list, or to ask for a listing of approved counselors in your area or consult this HUD directory.
Never work with anyone who collects a large fee up front or who only accepts payment by wire transfer or cashier's check.
5. If you need an attorney, check that they are licensed.
If you need to hire a real estate lawyer, check with the bar association for your state to see if the person is currently licensed to practice law. This is especially true if the individual offers their services directly to you in an unsolicited manner.
Real estate fraud is a common landing zone for recently disbarred attorneys who can no longer practice law legally.
6. Remember the old adage: if it sounds too good to be true then most likely it is.
This is a simple one. There are no miracles when working to get your home out of the foreclosure process and anyone who offers to fix the problem overnight most definitely is running a scam.
By M.-J. Taylor
The writer, M.-J. Taylor, lives in the Florida Keys, and writes for Key Colony Beach on real estate and travel topics.