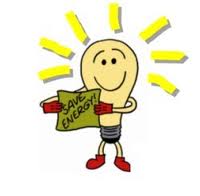 Without a doubt, energy bills are on the way up. Households across the UK face a cost of living crisis as double digit price increases in the cost of paying for gas and electricity feeds through into quarterly bills, sending more and more families into energy poverty. It was only thanks to a mild winter that thousands of people didn't have to choose between heating and eating as energy consumption remained below seasonal normal across Q4 and Q1.
Although energy demand over this winter has been lower than normal, next winter could be a completely different story. Already, the energy markets are pricing-in significant risk premiums thanks to the Ukraine crisis and we could see even higher prices in the event that a resolution is not found quickly.
With this in mind what can you do to reign in your energy costs and ensure that you are not paying over the odds for energy next winter?
Switch Supplier
Without doubt this is the easiest and most lucrative way in which you can save money. In the UK, 80% of the retail market is controlled by the big six energy companies. These companies buy their energy up to two years in advance on the wholesale energy markets to ensure security of supply for their thousands of customers. As well as guaranteeing their customers volume obligations this also allows them to calculate the exact cost of the energy that they are supplying. This is very important as it means they can offer a stable price no matter how the market moves.
Although the big six energy providers offer good value for money over the long term, short term price movements in the energy markets means that at some points they might not offer the best price. Here enters the smaller supplier. Companies like OVO energy (based in Bristol) buy their energy over a shorter time horizon, so their prices reflect changes in wholesale market conditions more quickly. Buying their energy over a time span of a few days to a few months is a risk strategy as if the market moves higher then energy that they have already promised to their customers at a fixed price may become "out of the money." Essentially they will be supplying to their customers at a loss to themselves.
Energy markets are complex affairs driven by fundamentals, speculation and regulatory changes amongst numerous other factors. Predicting their movements is by no means easy and markets can move 10% or more in a matter of a few minutes on the back of news headlines. For example when the Fukushima nuclear disaster occurred in 2011, the price of UK gas soared on fears that tankers of liquefied natural gas from places like Qatar and the middle east would be diverted to Asia. In this instance the market was correct and the UK saw higher prices over 2012 due to events happening on the other side of the world.
As a consumer you have a decision to make. In the short term you can save up to a few hundred pounds off your energy bills by switching to a smaller provider when the market is trending lower but you take on the risk that your smaller supplier will be able to cover any loses that arise in the short run without going insolvent.
For more information on how to save money on your energy bills, wholesale gas and LNG news as well as market commentary, see the Peak Vol european gas market website
This article was written by PeakVol.com