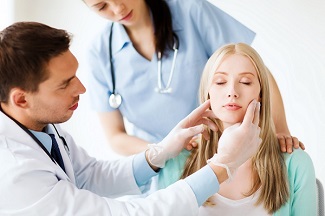 Non-surgical method in the field of aesthetics medical industry is gaining demand. Most of people are preferring laser in the place of a surgical method. But how should a clinic be qualified for a laser treatment?
Many non-surgical aesthetic clinics offer aesthetic laser treatments. There are ablative and non-ablative laser treatments, which can include fractional thermolysis and photorejuvenation.
In order to get a job working with aesthetic lasers, the prospective aesthetic clinician must have a complete understanding of clinical applications, patient care, and laser safety.
Taking a recognized course which provides you with a certificate of completion is the best way to begin a career using aesthetic lasers.
Good courses on aesthetic lasers cover a wide range of topics. All physicians, physician assistants, nurse practitioners, nurses, and other aesthetic professionals should understand the fundamentals of using aesthetic lasers.
The course should cover the following topics:
Clinical applications of aesthetic lasers
Aesthetic lasers can correct a wide variety of skin rejuvenation issues. Aesthetic lasers can improve the skin's tone, texture and firmness, and can also remove imperfections caused by sun damage.
Aesthetic lasers treat other signs of aging skin, such as age spots on the hands, face, and chest. In addition to treating aging skin, lasers can correct acne scars, burn scars, and keloids. Some lasers can remove tattoos.
Students must be fully aware of the indications and contraindications of using aesthetic lasers. They must be instructed on all possible side effects and complications of the treatments. They must also be instructed on the different types of follow up care.
Physics of aesthetic lasers
In order to fully understand aesthetic lasers, the student will need a basic background in the physics of light. Students should come away with an understanding of the concept of light, and a basic understanding of the electromagnetic spectrum. The student should also be instructed on how laser light is produced.
The course should cover intense pulsed light, broadband light, radiofrequency, selective photothermolysis and other sources of light energy.
Students should be fully grounded in how these different types of aesthetic lasers affect tissues, which is a fundamental part of any course on aesthetic lasers.
Lasers affect tissues by promoting the creation of new collagen. Wrinkles and lines are caused when collagen is lost during the normal aging process. The aesthetic laser targets light energy directly into the dermis. These microbeams of light heat minute areas of the dermis, forming miniscule wounds.
The body then produces collagen to rapidly heal these wounds in a process known as microscopic epidermal necrotic debris. The new collagen makes the skin firmer and more elastic, restoring its youthful tone.
Tattoo removal is done by selective photothermolysis. This technique directly targets the ink's pigments by using specific light wavelengths. These wavelengths are absorbed by the colored pigments, which then break up and dissipate.
Safety training
Laser safety training is required for anyone working with lasers. In aesthetics medical training, students should be instructed on the ANSI standards and policies for laser safety. The non-surgical aesthetic training must cover the protections, controls, hazards, and hazard evaluations essential for a safe, effective aesthetic laser treatment.
Ruth Novack has been in working as a researcher in the cosmetic and beauty industry for quite some time. She has been coordinating with many well-known aesthetic doctors in the development of aesthetic treatments. She always found time to help the needed and also to share her knowledge among the commons.