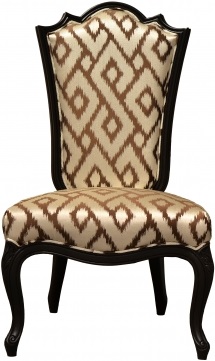 If you have wood or laminate floors, then you may have noticed that your furniture does not stay in the same place for very long. The smooth surface makes it easy for couches, chairs and tables to slide under very little pressure, which can damage your floor over time.
Here are some ways that you can keep your furniture in place while protecting your floor from scratches and scuffs.
Rubber Pads
Rubber pads are an inexpensive way to keep your furniture in place, and it will allow you to do so in a way that won't attract attention. These rubber pads are often sold in sets, and you can choose a size that is appropriate for the legs of your chair, sofa or table.
If you want a little extra assurance that your furniture will remain where it should, you can add a piece of adhesive drawer liner to the pads. The texture of the drawer liner will keep your furniture more securely in place.
Area Rugs
Area rugs are an excellent and stylish solution to sliding furniture. When you place an area rug underneath your wooden furniture, you will add character to your room while protecting your floor. The fabric of the rug will keep the furniture from sliding, and it will give you a soft place to walk. If you notice that the rug is sliding, add a non-slip pad under the rug to keep it in place.
Since area rugs are available in a variety of colors, sizes and materials, you can choose rugs that best suit your décor and the size of your furniture. Whether you need a small rug to place under a recliner or a large rug to put under your kitchen table, you will find that you have many options that will protect your floor while keeping your furniture in place.
Furniture Grippers
Furniture grippers are manufactured pads that will prevent your furniture from sliding across smooth floors. Some grippers are textured, and some can conform to the shape of the furniture legs. You can also choose from a variety of sizes and shapes.
Stop Blocks
Stop blocks are an easy and affordable way to keep your furniture from sliding around on your laminate floor, and they are especially effective for couches, recliners and other large pieces of furniture. You can make your own stop blocks by tracing the shape of the furniture legs on a piece of cardboard and then using the pattern to cut wooden blocks. Place the blocks between the furniture and the wall so that the blocks prevent the furniture from moving.
If you have laminate or wood floors, then you may be frustrated by how often you have to put your furniture back in its appropriate place. You may also be concerned that your sliding furniture will damage your beautiful floors. These solutions will give you the stability and security your wooden furniture needs so that it no longer moves each time that you use it, and they will protect your floors from damage.
Eric is a furniture expert who designs custom wood furniture for customers in the Houston area. He can design both traditional and contemporary styles of furniture. He works for CambiumWorks Custom Wood Furniture in Texas.