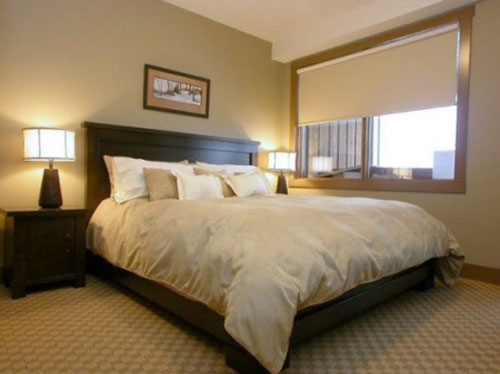 Whether you are looking to create an overnight guest bedroom for an impending visit from the in-laws, or are looking for a more permanent fixture, there are certain things you just can't ignore when setting up a guest bedroom.
Now first things first, I'll assume you have a bed in place – after all you are looking to set up a guest bedroom! If for whatever reason you haven't got a bed, you could alternatively consider something like a sofa bed as the guest room can then become a multifunctional living room and bedroom. An airbed is more of a temporary solution, but these are not always the most comfortable of options.
Got the bed sorted? Ok let's crack on.
Pillows
If you have guests over quite regular, you might want to splash a little more cash than you would usually and opt for wool pillows or goose down pillows instead of standard synthetic offerings.
If the guest room is only likely to be used once or twice a year, you may opt for the latter as such infrequent use would be a waste of such quality pillows!
Wool pillows are also good for people with allergies, so if your guests are prone to allergies, you might want to look at a lot more wool bedding products.
Duvet
There is nothing worse than having guests over and going to put a duvet on the bed only to realise the only one you have is an old single bedspread from when the kids were younger, especially if said duvet has Barbie or Action Man on it! Avoid this embarrassment and make sure you pick up a good quality duvet to provide your guests with the comfort they deserve.
Towels
We may be creeping into a hotel standard of expectation here, but providing your guests with towels before they even have to ask is a sure fire way of showing you care. You may appreciate this more if you're guests are early risers and start stomping around to get your attention when they want to get washed in the morning!
Heating
Your guest room will hopefully be connected to the heating system as this will make your life a lot easier. You may have turned this off if the room was formally an office/study or a room for one of the kids who have since moved out, but your guests will certainly appreciate the warmth.
Working Light Bulbs!
Another one easily forgotten in the cold light of day is to make sure the light bulb in your new guestroom works; if you don't have a lightshade fitted you might want to get one of these too. This gives the room more of a classy look, rather than the somewhat neglected look a bare cable brings – especially if there isn't even a bulb in it!
Get a bulb and a lightshade and the room will look more serviceable and obviously be guest worthy in the evenings when they need the light to see by!
Storage
While it may be impractical to splash money on a wardrobe or other such fixed furniture unit in a guest bedroom, there are plenty of alternatives out there which can act as space savers and are easy to set up and break down again. For example a cotton wardrobe offers the storage solution of a larger unit, but without the weight to carry it around and less of a sense of permanence!
Louisa Jenkins is a keen home improvement blogger. Here she blogs on setting up a guest room in your house and how it will need everything from wool pillows The Wool Room and other wool specialists provide, to extra storage space, in order to be a nice room for your guests comfort.