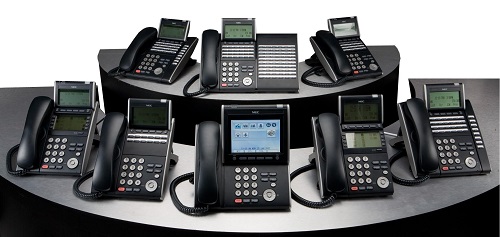 As the world slowly inches into the first half of 21st century, it has gradually become a global village wherein its every nook and cranny has been bridged via the development of far-reaching technological advancements. Likewise, the world is becoming more and more progressive in its communication technology.
With the advent of the internet, the old phone system slowly becomes obsolete and is gradually being replaced by the more innovative system of VoIP or Voice over Internet Protocol. This system makes use of the internet lines to transmit voice messages from one place to another. Harnessing the wide network provided by the internet, the VoIP Phone Service has slowly replaced the old copper wire telephone system as the more preferred phone service nowadays.
Many people are learning and discovering the great advantages provided by this new system over the old telephone system, and most businesses are overhauling their old phone system and joining the bandwagon of businesses which favor this innovative and highly efficient VoIP.
[youtube http://www.youtube.com/watch?v=tVI92SJ4vjQ]
Video Source: nerdssupport1
Overview of VoIP
Since the invention of the telephone by Alexander Graham Bell, the copper wire system has been adapted and became the norm of telecommunication. However, with the ever-expanding reach of World Wide Web, it is but logical to shift from the old copper wire system to themore efficient and advantageous VoIP. It was in 1995 when the first internet phone software came into use. In the recent years, it has become the mainstream alternative and choice over standard telephone service because of the great advantages it affords its users. In the succeeding discussion, the reasonable advantages which a business can be derived from the use of VoIP will be further discussed.
Five Reasons Why Businesses Should Upgrade Their Office Telephone System
There are many reasons why a business should upgrade their office telephone system and here are the five salient reasons why a business should do that:
Communication is vital to one's business. Thus, a more efficient system at hand is a plus factor in the improvement and progress of one's business. Given the progressive advantages provided by VoIP over the old standard phone system, it is but proper to opt for this more advanced and more efficient system, otherwise, one's business will lag behind its competitors who are utilizing more technologically sound communication. The progress of a business usually hinges on a more advanced system of communication. Therefore, the more efficient VoIP would be a logical choice if one wants to be competitive in the playing field of business.
The upgrading to VoIP doesn't entail a total replacement of the old telephone system. In fact, in making an upgrade to VoIP, the existing phone hardware in the office are not totally overhauled but rather they are integrated into the new VoIP system with the addition of important features which include internet access and broadband use. Thus, the system becomes more comprehensive and holistic, making it easy and convenient for office workers to work on.
The upgrade to VoIP is advantageous because it allows the company to save on its communication bills. There is a feature of the VoIP which permit long distance calls with little or no charge at all. It is a fact that the old standard phone system charges a lot especially for long distance calls. With the upgraded phone system, a business can write off some of its charges for long distance calls while taking advantage of an efficient VoIP phone system. Moreover, the VoIP Phone Services allow anybody to make unlimited long distance calls which are not hampered by any geographical locations and without additional cost to your business.
There is a need to upgrade because there are some modern features which you can take advantage of in the VoIP system which are not present with the old standard phone system. There are advanced features such as video conferencing, web surfing, multiple programmable feature keys, full-duplex speaker phone, integrated headset jack, support for network management, personalized ringing tones, secured data encryption, and many more, which one can never have with the old standard system.
Aside from a more unified, comprehensive, and enhanced communication system, and other modern features provided by VoIP, most VoIP providers maintain a 24/7 technical assistance to their clients. We basically know how important the support system of a provider is. Thus, a round-the-clock technical assistance for your phone system is vital and must be taken into consideration in case of an upgrade.
The world is progressively developing and it would do well any business to keep abreast of the fast technological progress at hand; otherwise, one's business will lag behind its competitors and will be left out in the process. Thus, whether you are subscribing to a VoIP Phone Services in Miami, New York City, Tokyo, or any other place, it is good to note that an upgrade to a VoIP system is the most logical and progressive move a business owner can do for his/her business.
A business which cannot cope with the technological developments of the modern world will either lag behind its competitors and will eventually be left out. Thus, for a business to be more equipped against this modern challenge and be more competitive, an upgrade from the old phone system to the more modern VoIP system is necessary.
Todays guest post has been written by Nahid, CEO and Founder of Outsource Bd .