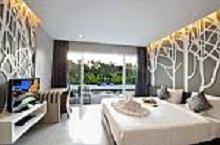 One way to add character to the home is to choose windows that convey style and warmth. A sometimes overlooked choice for a window is decorative glass including stained glass. Its placement is, of course, sometimes limited to certain areas of the home such as a stairwell landing or a foyer, but it does not have to be. And your choices of decorative or architectural glass goes beyond the stained glass to encompass a variety of beautiful designs.
Triple Pane Casement Windows
New homes require the highest standards for efficiency, something that has not been lost on architectural glass makers. Popular today are triple pane casement windows featuring durable, tempered glass. This design allows privacy while still bringing in much natural light saving you a little extra on that energy bill!
Triple pane casement windows are also insulated for improved energy efficiency. For older homes, they are easy to install and come completely assembled.
Decorative Glass Pantry Doors
Take the decorative glass look and bring it to an interior room such as a pantry. What you get is an unfinished pine door that is paintable or stainable. The wood surrounds a decorative glass design that allows light in while obscuring the contents of the pantry.
The glass door can replace an existing pantry door and quickly change the look of your kitchen. Enjoy the new look and the accompanying visual interest it provides.
Frosted Decorative Glass
A 20th century favorite that fell out of vogue as the century progressed is back again. And that would be frosted glass, a look that brings in natural light, but maintains privacy.
Frosted glass is popular in bathrooms what obscures what may be going on inside of the room to anyone on the outside. No need to hang a shade or a curtain — you get the privacy you demand without the clutter of a window treatment.
Stained Glass Windows
The traditional stained glass window is now supplemented by more modern windows that bring in old world elements. Typically, these are frosted windows with a color insert, allowing the sun to stream in and bathe a room in color.
Modern stained glass windows also have a multilane design, helping to maintain an equal temperature across the room without losing its artistic interest. You can work with a glazier to develop a customized design including a picture of a child, a favorite pet, or an outdoor theme.
Decorative Glass Ideas
You can take the decorative glass them and extend it to most any room and window in the house. Indeed, in kitchens and dining rooms, decorative glass can front cabinets including four-sided glass towers that can display your artwork.
Decorative glass is also finding its way to the front entrance door including those with windows above and on the side. Other uses are on bedroom doors, closets, and interior doors where french doors once stood. Work with a door designer to customize your look and with a glazier to develop a pattern uniquely your own.
Tammie Braunson is a professional blogger that shares the latest on architectural decorative glass. She writes for Imaging Sciences, a top company for producing architectural decorative glass panels.