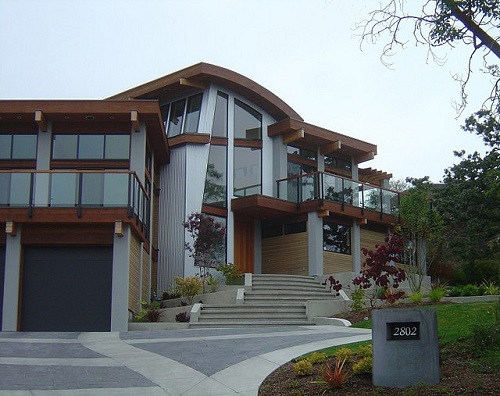 Many homeowners successfully buy their homes without first bothering with pre-qualification — but those who do get some serious benefits. The process is generally quick and easy — and usually free. Most importantly, the fact you pre-qualify with one mortgage lender involves no obligation on either side: you can still shop around for a better deal elsewhere, and that lender can still eventually decline your application.
What Is Pre-qualification?
The process involves asking a particular lender how much it is comfortable lending you. You have to answer some questions either orally or online about your circumstances, often your income, assets, down payment intentions, employment / self-employment history and credit record. Sometimes the lender pulls a credit report (with your permission), but not usually.
Most companies won't require you to provide any paperwork at all for this process. Still, it's a good idea to have your key financial facts and figures. The more accurate you can be when you provide information at this point, the more accurate your pre-qualification will be. It's not in your interests to lie or mislead, because documentary proof of your claims is going to be required before your actual mortgage is approved.
Of course, you're not obliged to spend the entire amount allowed by your pre-qualification letter. Your priority is to be comfortable with your monthly payments. If you're not, buy a less expensive home. You might ask for pre-qualification letters in several amounts, so you aren't advertising to a seller that you could pay more.
Advantages of Pre-qualifying
In return for going through this simple process, you get some serious benefits:
Sellers generally prefer pre-qualified buyers. If a seller receives two similar bids, she's likely to choose the one from the person who's shown he's serious and financially qualified.
Some sellers might be willing to accept a slightly lower bid from a pre-qualified buyer than from someone who could turn out to be a time waster.
It can be distressing for you and your family to set your hearts on a particular home, only to find you can't afford it. You're much less likely to experience disappointment if you have in advance a good indication of your spending power.
You may save a serious amount of time. You and your real estate agents can refine your search and avoid wasting countless hours reading about and visiting homes that turn out to be beyond your reach.
Pre-qualification vs. Pre-approval
Preapproval means submitting a complete mortgage application package, including proof of your income and assets. Preapproval also involves pulling a credit report. Pre-approval is almost as good as paying cash, and sellers are likely to take you even more seriously. That's because pre-approval means that you as a buyer have passed muster with the lender, and all you need to do is find a suitable property. You may find yourself able to negotiate from an even stronger position. The level of certainty about what you can afford should be higher.
The only disadvantage of getting pre-approved instead of pre-qualified is that to get pre-approved you need to make a full application and provide your identifying information. So you can get pre-qualified with many lenders if you choose but you should probably wait to get pre-approved once you've chosen the lender with whom you want to work.
Which is better – pre-qualifying or pre-approval? That depends on wider circumstances. In some overheated local markets, where owners routinely receive multiple bids, you may find yourself at a disadvantage if you're not pre-approved. But, in cooler conditions, it may make little difference which route you choose. Either way, you're ultimately likely to save yourself time — and sometimes money and disappointment — if you decide to pursue one or the other.
Image credit: pnwra
Post by Brittney McKay.