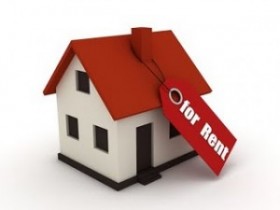 The prospect of owning rental property overseas can be quite promising. In fact, this venture can turn out to be very lucrative since economies tend to fluctuate. Depending on the real estate market that returns the most profits, you can opt to buy holiday apartments or long term rental homes.
There is also the option of leasing commercial property for office space. Remember however that owning property comes with the responsibility of managing it. Most people would say that this is quite challenging when you invest in real estate abroad.
It may seem difficult to manage property while you are not there in person, but the truth is that this task is not as hard as most novice property investors think. All you need is a few tips and the right information regarding overseas property management. Here are some tips that you will find useful when it comes to managing property in another country.
Hire a Rental Property Management Firm
The emergence of property management companies has made it easy for foreign investors to manage rental property in another country. It also makes sense to hire local agents to oversee the day to day operations of properties you own abroad. What you need to keep in mind though is that there are many property management firms out there. Their services differ in terms of quality and the commissions they charge. Therefore, do some research and find a reliable, reputable and affordable rental property management agency you can trust.
When you intend to outsource services from a property management firm, make sure that the company offers essential services. This includes things such as rent collection, tenant management, renovations, and repairs. The company you hire should be willing to take care of every aspect pertaining to finding tenants and filling vacant units as well.
Most countries have regulations regarding evictions and other aspects relating to tenancy agreements. With that in mind, you should take time to find a company that is conversant with legal aspects regarding rental laws in the country you decide to invest in.  This can save you from having to go through lawsuits filed by tenants due to violation of rights.
Hire an Accountant
Regardless of where you invest in real estate, property owners are always required to pay estate taxes. The best way to handle tax issues related to property ownership is hiring an accountant. Again, deal with a certified professional that is knowledgeable about tax laws in the country where your property is located. That said though, do not leave everything in the hands of your accountant when it comes to payment of taxes.
For instance, if you decide to invest in the best commercial property Pattaya has to offer, research tax rates, regulations and laws that apply to foreign real estate investors in Pattaya. By heading to this simple precaution, your tax accountant will not be able to take advantage of you when it comes to tax issues. With those few tips, managing property overseas can be a whole lot easier.
This article was authored by Esther Ku who is a blogger and freelance writer in the property management niche. To learn more about overseas property management, visit the website for commercial property Pattaya – Green Door Enterprises.