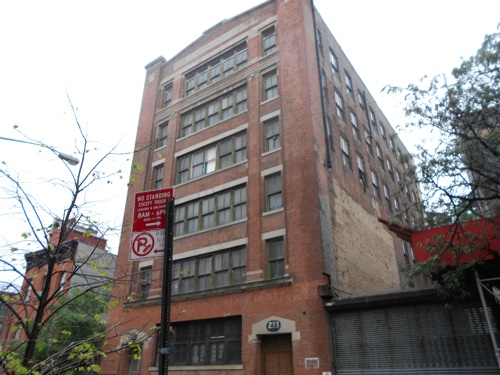 If you are currently thinking seriously about converting one of your buildings, or perhaps a target purchase, into a commercial property, you may need to take a very good look at several points that should be addressed. We'll run by some of these in this article and hopefully your questions will be answered here.
Local government
One of the biggest headaches that conversion specialists face here in the UK is the disparity regarding planning regulation. It seems that almost every local council has a different take on what can and cannot be done when developing a property for residential or commercial use. So your first stop needs to be at your local council offices and they should be able to bring you up to speed regarding these rules and regulations.
Consent
As we've just recommended, speak to the council planning offices and ascertain whether or not your project is likely to get the green light. If the news is good, you'll then need to draw up some plans that detail your proposed work and that includes the physical changes that are going to be required for your project.
Changes  
One of the biggest details that planning officers will be looking closely at are the changes to other residents lives that may come about because of your planned work. The access issues are a major concern and also the potential objections that may come your way. If your neighbours are residents in the same building, or live in a nearby property, they may well argue about the suggested opening hours of your new business venture. If you were thinking of opening a late night drinking venue, you can understand how older residents and young families may not be overly thrilled with these plans.
Cost effective?
You should also look closely at the projected costs of the conversion and compare this with the price of the alternatives. You may be better off simply buying a property that is already doing the kind of business that you are interested in. Or perhaps a new build may be the answer that offers a better solution to your needs.
Location
Do some research into the potential that your commercial conversion's physical address offers you as a businessman. Think about the target demographic that you see as your future clientele and ask yourself if the location is ideal for this type of business. The access to your commercial conversion should also be taken into consideration before you spend a penny on the project.
Builders
One of the largest financial outlays that your commercial conversions will create is the actual construction remodelling costs. So choose your builder with care and ask to see some previous work before making your decision. Commercial conversions are a niche market and you should see the results of a similar project before choosing your team.
Marketing 
Remember to put part of your budget to one side in order to let the public know about your new business. Think of a suitable marketing strategy way before the conversion sees daylight and hold an opening event that will attract your potential customers from far and wide.
Rob Steen is a freelance copywriter specialising in property related news and articles. Rob sometimes write for Fraser Projects, their website can be viewed here