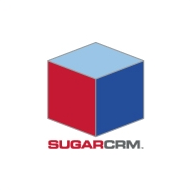 The SugarCRM portal provides a lot of tools to help you grow your business and make more money, but the real power of Sugar comes from the modules that you can use to customize your experience. There are hundreds of modules online that can be easily plugged in to your Sugar portal, and it is a task that you can do all on your own.
The module marketplaces might seem overwhelming at first, but your module choices really break down to a few broad categories that you can use to sort through the things that you really need versus the modules that will not give you much support. As a new Sugar user these are some of the most important categories.
Service Integration
Sugar is designed to be a singular portal through which your employees can access all of the tools and data that they need to do their jobs. The integration modules allow you combine many of the old software programs or services that you used to use and lets them update seamlessly with the Sugar interface.
Some of the most popular service integration packages are those for things like Quickbooks, so your invoice data and customer data are on the same screen, and Google Sync, so contacts from Google accounts are automatically added to your Sugar contacts. Large programs, or small programs, there is probably a module out there that can integrate it into your Sugar system; all you need to do is find it. The type of service integration modules that you need will depend entirely on the services that you need to integrate.
Productivity
A key feature of Sugar is the ability to increase productivity by putting customer data in a single place, but there are ways to make employees even more efficient with Sugar. There are productivity modules that will help to guide employees through the sales pipeline, while others automate the generation and dissemination of sales leads.
A critical module that you should consider is Duplicate Detector, a module that flags potentially duplicate customer data and reduces the number of partially completed data sheets by merging all relevant customer information. Calendar modules enable you to see what tasks your employees have planned and lets you schedule meetings or important events at times when you know that employees are available.
Marketing
Modern business is all about online interaction, and much of your marketing budget is spent on internet campaigns, but knowing which ones work, and which ones can be scrapped, is difficult. At https://www.sugaroutfitters.com you can see many of the marketing services that exist to help you monitor your marketing campaigns and fill you in where leads are coming from.
The Marketo and Constant Contact modules work well with the standard Sugar portal to take the information about potential sales leads and automatically generate contact tasks for the members of your sales team. Once you have the leads and you started contact these modules also help to coordinate targeted marketing efforts and mass mailings so that you have maximum exposure with potential customers.
Customer relationship management is something that every modern company has to deal with, and SugarCRM is an incredible tool for doing so. The customizable modules that you can add to the standard portal give you more control over your Sugar interface and makes it easier for you to grow your company and to keep the company moving forward.
I am Tom Usher and I have been a Sugar user for three years. I wrote this after a friend of mine struggled to get his Sugar portal set up and ready to do what he wanted it to do, and I thought others might have the same issues.