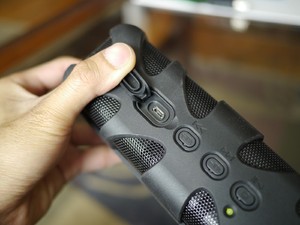 As the adoption of smart-phones and other smart-devices increase the need for devices which support new technologies associated with these devices also increase. One of the fastest growing technologies found in almost all smart-devices is Bluetooth, which makes sharing data quickly, over a short distance, easier and more reliable than ever.
As people have these devices with them for most of the day, they tend to use it for all kinds of things ranging from following the latest financial indicators to playing full featured games. The most popular usage however, apart from communicating, is downloading, following and of course listening to music. The only drawback with these devices is their size, which limits the amount of power and space that can be dedicated to a single component, like the speakers.
Fortunately plenty of wireless Bluetooth speakers are available to amplify the sound of your smart-device and those include rugged Bluetooth speakers for outdoor environments, where just sticking with headphones is not always a safe or functional option. Think about outdoor events like barbecues, outdoor dinner parties and extreme sports like boating, mountain biking and the family mud crossing day.
Below I've listed four of my favourite rugged outdoor Bluetooth speakers which you can never go wrong with, but as always I suggest you visit your nearest audio store or favourite online store and do your own comparisons of what is available.
Pyle PWPBT60
Pyle is well-known for manufacturing top quality speakers and it's no different with the PWPBT60. This PWPBT60 has a Marine-Grade IPX4 Splash-Proof & Shock-Resistant Design, comes with 6 hours of battery life which can be recharged as is. It also comes with a special metal hook so it can be easily attached to various items if need be.
Braven Rugged
Braven is not as well-known as companies like Pyle, but as a specialist Bluetooth speaker manufacturer you can't go wrong if that's what you're looking for. The Braven BRV-1 is as rugged and durable as they come. It's water-resistant, shock absorbent very light and comes with a IPX5 certification. It outputs 3 Watts of power and lasts up to 12 hours on one charge.
Outdoor Technology OT301
This Bluetooth outdoor speaker might look like a pipe mixed with something from the future, but it's in fact one of the Outdoor Technologies most popular rugged Bluetooth speakers. You can mount inf anywhere with the heavy duty multipurpose mount and with it IPX5 certification dust proof and shock resistance you'll be able to take it almost anywhere. The battery will give you up to 16 hours of playtime and you can even take calls with its external controls and built in microphone.
ECOXGEAR ECOXBT
The ECOXBT is close to my favourite rugged outdoor speaker, due to its funky look, durability, sound quality and price tag under $100. You can connect any of your devices via Bluethoot or the auxiliary port. It's 100% waterproof, very rugged and gives crisp and clear sound. Like some of the other speakers you can also use the built in microphone for hands free calls, while your biking, driving or doing anything which requires the use of your hands.
The author is an audiophile and outdoor living specialist, he writes about everything from the latest sound systems and installations to outdoor living, survival and home improvement.