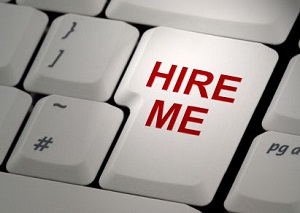 Imagine, your week starts as it would normally when you get a call from one of your best clients, requesting that a special project be done in time for the upcoming holiday. While you're normally equipped to handle the standard run for their product, this requires significantly more steps making it much more time consuming than it would otherwise be. What should you do? If the request is coming from one of your best clients, then it's important to make sure you're meeting their needs.
However, the short notice and inconvenience means having to find a way to get the manpower needed to get the project completed in time.
This scenario can actually happen quite often in the business world, especially when you're dealing with clients who have a high demand. While it pays off in the end, it can be frustrating to come up with the extra workers to ensure everything is done before the deadline. This is where temp labor comes into play. Temp workers are a great means of filling the holes in the workforce especially for short term projects.
Ending the HR Nightmare
Another issue with staffing is the mountains of paperwork. For every new hire, there's all of the applicable tax documents, hiring forms, training manuals and a myriad of other papers, forms and documents to sign. Temp labor can cut that mountain down considerably as most of that paperwork is handled by the staffing agency the temporary worker goes through.
Work with a staffing agency long enough and they can even handle the training, leaving you with a skilled laborer who's already up to speed with your needs and demands as a business. This model of efficiency means you get the work you need without having to worry about the processing for each and every worker and when the job is done, they move on to the next assignment.
Recruitment At its Finest
Sometimes, one of the biggest problems with creating a strong workforce is finding someone who fits and works well with the crew you already have established. Finding quality workers can be a costly process in both time and money. One of the benefits of using temporary laborers is the "Temp to Hire" process. Should a shining star among the temps arise, it's a simple process to take he or she from a temp to a full time worker.
After seeing them in action from their work ethic to their skill set it makes finding a quality employee a quick and painless process. As this goes hand in hand with finding workers to fill in the gaps as needed, it's even more time and cost effective than setting up at a job fair or holding a recruitment session.
When the Going gets Tough, Bring on the Temps
What ever the problem may be, Temps are a great solution to the workforce equation. Filling in for illness, injury, special or time sensitive projects or just filling in the gaps. When you need workers, and you need them fast, a temporary staffing agency is the way to go.
William Toth is a freelance writer from Lancaster, Pennsylvania who has been published on a multitude of topics across the web.