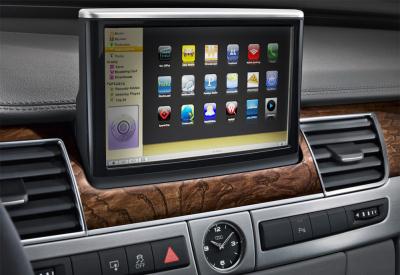 In case of tyre trouble and maintenance, there are a number of apps you can use.
Tyre Advice
This is a tyre calculator that is very simple and easy to use. It automatically recommends other tyre sizes you can use as per the available tyre stock. You can easily compare tyres to know the best for your type of car. The app also supports both Chinese and English languages and updated regularly.
Firestone Tyre Pressure Calculator
Firestone is a known brand in the tyre industry and this app is a testament to that. The utility tool helps in calculating the pressure of a tyre to obtain a number of things, such as efficiency and optimal safety, especially if you are using the agricultural tyres from Firestone. It comes with essential fixes and a new design for those using the iOS7 platform.
Tyresafe
Sometimes, you would like to know the right tyre pressure of your car and you do not know what to do. This app allows you to enter the registration details of your vehicle to confirm the car type, recommended manufacturer's pressure and tyre size settings in bar and psi.
Roll Me Over Inclinometer
While this app is not directly related to tyres, it is an inclinometer or tilt meter you can utilize while using an off-road. The car's roll and pitch are provided to make sure the obstacles are not as challenging as you might think. Users are given a chance to use the free trial version so that they can know if it is compatible with their Smartphone device. It is constantly being upgraded and updated with lots of vehicle icons to make it easy to use.
Tyred – Changing A Tyre
We all think changing a tyre is very simple until we get down to it on our own. Through this app, this complicated process is made very easy, especially for those who are not too enthusiastic about car parts except driving their car. All the required instructions on how to change a punctured tyre from the beginning to the end are provided. The app can be installed right away so that when you are stuck on the road and no help is on sight, you will only need to get down and start changing the tyre right away. It is also a very essential vehicle maintenance app you will find fascinating.
Tyre Pressure Checker
Through this app, you will know the PSI or recommended pressure of your car's tyres. You will need to type in the registration number of your car for the front and back tyre pressure to be provided. This information is saved in your Smartphone so that if the information is required in a place without network you will not be disadvantaged. You can also use the app to measure the longevity of the tyre and the safety of your car by comparing it with a tyre gauge. The car information page clearly shows the safety loading weights of your tyres including the PSI as well as the diverse pressures car tyres can be set for all kinds of journey you might have in mind.
About Author
This article is written by Nathan who is an Expert blogger with great interest in automobile technology. While writing this article he came across this website http://www.tyreshopper.co.uk/4×4-tyres/ about off road tyres, found it very useful.