If you are looking at adding an air conditioner to your home, there are plenty of different options that are currently available. Choosing the right type of system for your home will often impact not only its cooling ability, but how happy you are with the system. It is important to understand which types of systems there are and how they cool in order to come to the best decision for your home cooling needs.
There are three types of systems to cool the air in your home; a traditional air conditioning unit, a heat pump and ductless air conditioning. Each one has a different purpose and there are definite pro's and con's to each type.
Traditional Air Conditioning Systems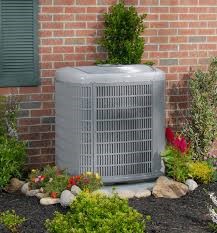 This is the most common type of system and can be found in millions of homes across the United States. A traditional AC has an outside unit that hooks into your home's heating system. The outside unit is the compressor and this hooks into your home's furnace to utilize the fan blower system and circulate cooled air within your home.
This type of system is ideal if you already have a furnace in your home and duct work. The installation is uncomplicated and will typically take a day or two if it is installed by a local HVAC company. While the outside unit can be expensive, today's energy efficient models will pay for themselves in a few years, particularly if you maintain it properly.
You will need to be mindful of the maintenance schedule to ensure plenty of years of life for your unit. Change your air filters at least every three months, or more often if you have pets in the home. Schedule a spring and fall maintenance to keep the unit functioning smoothly and catch any potential issues.
Heat Pump Options
A heat pump looks similar to an outside air conditioner, but it actually serves two purposes. During the summer months, it will cool your home and during the winter months, it will heat your home as well. This option is ideal for those who are looking for a new furnace as well as an air conditioner.
Heat pumps are typically quite efficient and work on a similar premise to a regular system. You will need a backup furnace inside your home, and this also functions as an air handler to move the air throughout your home.
A heat pump will efficiently heat a home as long as the outdoor temperature remains above freezing, so it is ideal for homes in the south where the temperatures don't dip as frequently. Once the temperatures do go below freezing, the back-up unit inside will flip on and this unit may not be as energy efficient.
If you live in a relatively warm climate and like the idea of one unit serving dual purposes, a heat pump is a great choice.
Ductless Air Conditioning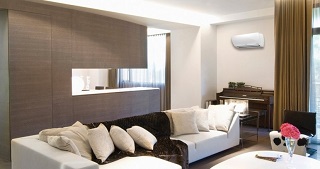 This type of AC system can be broken down into two main categories, window air, and mini-splits. A window air is ideal for an apartment or small space, where duct work isn't present and you may not own the property. They can be easily removed and taken to a new home. Newer models are more efficient, but they still will not be as efficient as your other options. However, for those seeking a temporary and cost effective cooling solution, window air has its place.
The next option is what is called a mini-split or a true ductless air conditioning system. This unit is mounted permanently into the wall of a room and works to cool the air in a larger space. For homes without duct work, a mini-split is a great solution.
Some companies make mini-splits that can also be used to heat the space as well. The sizing of the unit will determine just how many square feet it can cool, but they are typically used to cool or heat seasonal cabins, apartments, town-homes and historical homes that cannot be converted to traditional AC units.
Before you decide which type of unit is best for your needs, it is a good idea to discuss your options with a local HVAC company. They will be able to assist you in correctly sizing your unit and picking the one with the best warranty option as well. Once you decide on the type of unit that's right for your home, you'll soon be cool and comfortable, no matter how hot it gets outside.
About the Author:
Zelick Gimelstein, Marketing Director of The AC Outlet, is a frequent contributor on home energy-related topics. Having learned the many facets and nuances of the industry from the company's principals—who possess years of general construction and HVAC distribution experience—he enjoys sharing knowledge about both residential and commercial heating & cooling solutions so that end-users may have a better understanding of their needs in terms of comfort, energy usage, and sustainability.