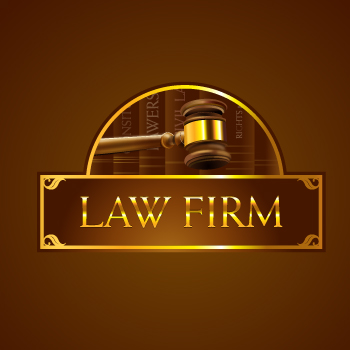 Keeping your small law firm organized is very important to ensure efficient operation, especially when your firm is growing. While when your firm is still small you'll probably be able to manage it fine without having real organizational systems in place, once you start hiring a few employees it'll quickly become evident how important good organization really is.
Luckily these days you're not on your own when it comes to organization. There are many great technological tools that can help you keep your law firm organized. You just have to implement the right ones and use them effectively.
Keeping your firm organized using technology is also crucial if you want to maintain a competitive edge in the competitive legal industry. If you fail to do this you'll rapidly start lagging behind your competitors who perform certain routine tasks 10 times faster than your firm due to technology.
When it comes to implementing technology in your firm, you can either opt for law firm management software that has all the different tools you could ever need included, or use standalone software packages that help you perform important tasks in your firm. Whichever way you go, there are a few types of software that you really need to be using. Let's have a look.
On the Go Billing
Piecing together the time you spent working for different clients when you were away from the office is a time consuming, non-productive, but very important activity. In order to save time wasted on this activity, you should implement a billing system that runs in the cloud so you and your lawyers can input billable time from anywhere on any device. This will not only help save lots of time but also prevent forgetting to input or wrongly registering time worked for a certain client while away from the office.
Contact Management
If you're still keeping an address book with client contact information, it is more than time to get rid of it and start organizing your contacts using software. Any good law practice management software system should have a contact management module built in that allows you to connect contact information with your clients' files that you have organized in the system. Good law firm software should also offer mobile access to your contact information so you always have access to up to date information from wherever you are.
Document and File Management
No longer do you have to search through filing cabinets to retrieve important documents. File and document software allows you to store all your files in one place, organized in different folders and subfolders of course, so you can retrieve them from your computer using browsing or search functionality.
If you use software that runs in the cloud you can even access your files from anywhere you have an internet connection. If the software also supports access from mobile devices you're all set. Organizing your files like this will also help secure them because you can't just leave a document lying around anymore (unless you print it of course). Just make sure that you implement a good security policy for your new software environment.
If you haven't implemented organizational technology yet, it's about time your law firm gets organized.
Zane Schwarzlose is a writer at Alamo Injury Attorneys, a personal injury law firm in San Antonio, Texas. Zane thinks that contact management at a law firm would be difficult.