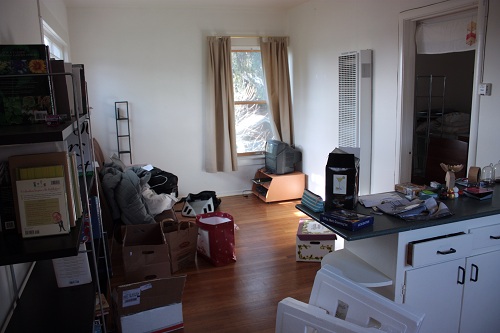 Moving from one place to another can be hectic and at times stressing. However, with proper planning you can make this experience exciting and more enjoyable. If you are planning to move in the near future, it's imperative you start planning for the move as early in advance as possible.
You need to take time to organize your house before your move to make sure that everything gets to the new house safely. If you are planning to move and you want to know ways you can organize your house appropriately before moving, then you have come to the right place. Read along for more details:
Buy Packing Materials
This should be the first thing that you should do when you are planning to move. Look around your house and estimate the number of moving boxes you require so that you can start packing early in advance. This will not only make the moving more enjoyable but also more efficient.
Start Packing Early
Instead of waiting for the last minute to pack everything, start to put things in place on a piecemeal basis. This will ensure that you arrange everything stress free. Many individuals usually get stuck while moving homes because they want to do everything that needs to be done in the last minute. This is hectic and can result to misplacement or loss of many valuable items.
Taking a couple of hours on a daily basis to pack small items can make the moving experience less stressing. Getting into a routine of taking several hours to put things into place will help you complete all the tasks that need to be done way before the moving date.
Always Leave a Room with Something
This will simply make the packing easier and fun. A rule of thumb you should apply while planning for your moving is to never leave a room without something in your hands. Irrespective of the room you enter, pick up something and put it in the packing boxes. However, you should ensure that the packing boxes are well labeled to avoid confusion when unpacking and arranging your new house.
Put Notes on Your Desk
When you are planning to move, there are so many things that are going on at the same time and you may not be able to remember everything. Having sticky notes on your desk on what needs to be done takes any guesswork out of the equation.
Set goals each day of what needs to be accomplished and ensure that it's done. You can approach it room by room or use a strategy that will work perfectly for you. Achieving small milestones everyday will keep you motivated until everything is in place.
Gather Items in one Place
Whether you call it a zone or a station, have somewhere you gather all the items that you are planning to move with in to your new home. Instead of putting things all over, put them in one place. This will make the moving process effective and efficient.
Additionally, the things that you are not planning to move with should also be kept in their own zone. You then can easily decide what to do with those things without having to search through boxes. You can resell them, put them into the dustbin or give them away. If they are things of value, reselling them will give you some cash that can go toward moving expenses but the choice is solely yours depending on the best option and time that is available.
Take Inventory
After you have put everything in place, it's time to take an inventory of everything that you will be moving with in to the new place. This is essential because it will help you to account for the things when you get to your new destination. When you have an inventory of things that will be moved, you will be able to tell whether there is anything that has been lost in the moving process.
After you are done organizing everything, it will be the appropriate time to call a moving services company. Invest your time wisely to ensure you get a well established and reliable moving services provider. Ask for recommendations from family and friends who have moved in the recent past and have worked with a credible company. Getting referrals from people you trust is the best thing because they just want the very best for you and as such will not knowingly recommend a company that will disappoint you at the end of the day.
Author bio:
The author, Audrey Thierry, is a professional writer and blogger. Audrey has been writing articles on a number of topical areas for different companies. For writing this article he researched on various company and want to thanks www.bmoved.com.au, for giving him some relevant information.