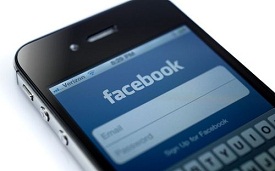 As consumer electronics continue to offer more functionality and features for users, technology is becoming both a burden and a blessing for companies looking to make the most from their marketing campaigns. Capturing the attention of target audiences may be difficult in a crowded marketplace, but marketers have tools and channels never before seen that allow them to achieve their goals. One of the key ways for marketers to collect the valuable data they need is by initiating mobile surveys with consumers.
With the mobile market research industry growing with each day, it is smart to look at continuing and emerging trends in order to get your message out to your audience.
Desktop Marketing Moving to a "Mobile-First" Approach
More traditional methods of Internet marketing include both advertising and direct engagement with consumer online using your website or social media profiles. In 2014, expect mobile marketers to take a mobile-first approach to their campaigns. Users turn to their smartphones, phablets and tablets to find product, company information, to communicate with friends and social media followers. By optimizing surveys and other marketing efforts for mobile, companies build lasting relationships with consumers. Location-based check-ins and reward systems offer incentives for consumers to use your mobile website or app and give you the opportunity to administer surveys and get data that will further drive your marketing efforts.
Real Time Marketing and Mobile Surveys
"Live Tweeting" and other forms of real time mobile marketing will continue to drive campaigns this year. With large events such as the Winter Olympics and World Cup set to take place this year, companies from around the world will take to social media and other mobile platforms to act as a second screen for the user experience. Real time mobile surveys capture the attention of your target audience while an event or promotion is ongoing. In doing so,  you can gauge their reaction to your company's products and services at the most opportune time – when they are being used and are at the forefront of your audience's attention.
Length of Mobile Surveys and Efficiency
When people go to their mobile devices for information, they expect to find what they need in a timely manner and in a way that is presented concisely. As such, mobile surveys will continue to become more efficient starting in 2014. A main reason for this is that while people spend a good portion of time on their smartphone or tablet, they consume content at a large rate. Mobile surveys that are designed without the best practices of adhering to a mobile audience will lose the attention of the mobile users quickly. Mobile market researchers, therefore, will find ways to utilize mobile surveys while making sure that they get the most value out of the content they produce.
In conclusion, we can expect marketing and mobile surveys to grow on the knowledge gained over the past few years during the technology boom. As the mobile market research field matures and settles into a groove, mobile marketers will discover what works best for their surveys and strikes the right chord with their audience.
Written by Michael Smith, Director of Panel & Senior Mobile Research Specialist at MFour. As the curator of MFour's Surveys on the Go mobile-only panel. Michael continually provides researchers and companies with unparalleled access to the mobile consumer.