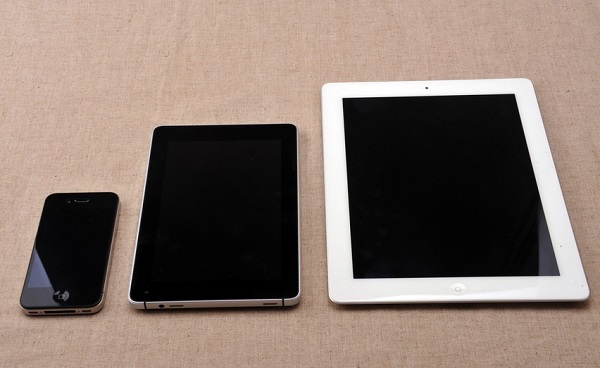 The shift from PCs to iPads was a phenomenal one. People took over to iPads for tasks like accessing email, updating Facebook and other web browsing requirements on the go.
Here are 5 ways in which an Apple iPad can improve your life:
1. Portability
The iPad is extremely portable and comfortably fits hand bags and purses. iPad mini is even more portable with almost half the weight and when complemented with iPad mini cases, they make a potent portable travel companion. You not only benefit from the portability of the iPad during travels but also when you are on the bed or couch. Once you start using the iPad, you will never want to go back to the laptop again.
2. Long Battery Life
Another travel friendly feature of the iPad is its long battery life. It can sustain up to 10 hours of moderate use without a recharge which is better than any laptop. With heavy usage you might not be able to get such a battery life but still 7 to 8 hours video streaming is assured.
3. Cheaper Apps
Most of the time the apps required on the iPad is free. Even when you need to pay for those apps, they are cheaper than their PC counterparts. For instance to get MS Office Suite you need to shell in $130 while the same job can be done by the Apple's iWork suite for Mac for $60. Now comes the shocker; all you need is $30 for getting Apple's spreadsheet, word processor and presentation software on the iPad.
4. Ease of Use
Most technology enthusiasts who argued that bigger devices are easy to use have a wavering opinion with the dawn of iPad in the market. The major argument was that on a laptop PC, it is easy to open up a number of windows and do multiple tasks together but with the iPad featuring the special swiping feature to switch between different apps, this inequality is fast disappearing. Also the iPad has a very easy interface to help even those of you organize your life who are immigrants to the world of technology.
5. GPS Replacement
An iPad with a data connection can help you travel with its in built GPS. The GPS of an iPad is an appropriate replacement of the car GPS. This is one feature that makes an iPad score a lot over a laptop. iPad models that support 3G or 4G are available with preinstalled Apple Maps or Google Maps that make an excellent alternative to the car GPS even enabling hands-free navigation turn by turn.
As the use of iPads during travel began to increase, so did the demand for its cases in order to provide protection to the device. When the iPads first appeared, there were many customers who started using it "as is" only to realise the importance of having an iPad case the harder way. With so many manufacturers entering the iPad cases markets, there is no dearth of cool iPad cases on the market shelves. iPad cases are a necessity in order to avoid scratches and bumps of daily use.