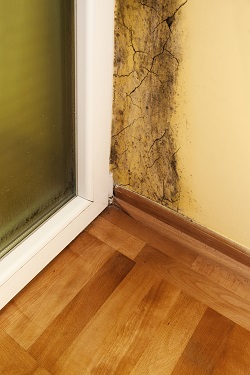 Mould, by simple definition, is a type of fungus. This certainly doesn't sound appealing, but even less so when it invades your home. Mould is not only unsightly, but also harmful when left in your home for a long period of time. It is important to understand how to easily spot mould so that your home can remain your space of cleanliness and tranquility. Please note, mould will not go away on its own.
It is up to you to spot it and remove it properly. Typically, this means reducing the moisture in your home or a certain area.  Here are a few warning signs to watch for.
Check Typical Mold Hideouts
Moulds thrives in damp locations. Typical locations for mould are basements, near doors or windows, or even in corners of rooms that don't get much air. Windows that are not properly sealed will allow a ton of moisture in your home. Also, doors that don't have weather stripping will also create a moisture build-up.
Over time, this will lead to the creation of mould. Make a habit to check these places a few time a year to make sure that mould hasn't taken up residence. If you notice moisture in your home, work to reduce it by sealing windows and doors and replacing outdating materials.
Pay Attention to Weird Odor
Mould has a very distinctive smell. Some consider the smell to be somewhat earthy. Even if you aren't familiar with the smell of mould, be sure to give your home a good look over if a mysterious odor creeps into your house. Most likely, you will notice the smell long before you notice the small splotches of mold on your walls or floors.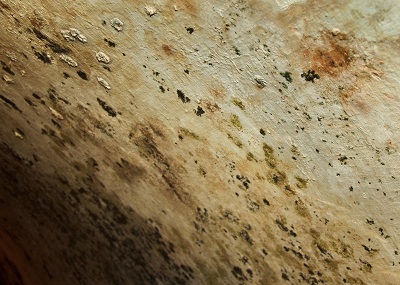 Be Aware of Water Problems
Some homes simply hold more moisture than others, are more prominent to leaks, and may have a history with standing water. If this sounds like your house, be on the lookout for mould. Remember, mould is created by moisture so if there is moisture in your home most likely you will have some mould. If you see mould, know that there is probably more where that comes from. By the time you see, it could already be in your walls or embedded under your floor.
What does it look like?
Mold is typically dark and looks somewhat like dirt. Many people don't notice mould right away because it looks like harmless grime that has built up over time. Remember, mould is developed from moisture so if you see a dirt-like substance in a typically moist area then give it a second look. Please note, that there are a number of types of mould. Some typical colors of mould are:
White
Black
Grey
Green
Orange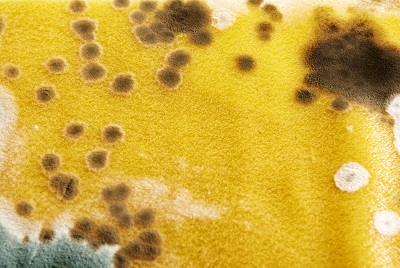 Don't ignore it!
Mould can lead to a number of health risks. Some of the most prominent issues surrounding consistent exposure to mould are: allergic reactions, sleep loss, headaches, and dizziness. Over time, mould can essentially work as a toxic poison that has a continuous impact on your health.  In some cases, you may need a professional or mould specialist to help you assess the situation and remove the mould.
Allen Harper was born in Ontario in 1986. Born and brought up in Toronto, he was graduated from the University of Western Ontario. He has been working as an interior designer in a private company in Toronto. He has had spledid experience working in the field of home improvement. He is very much passionate about designing interiors also he is a good writer. He could create fabulous designs for a lot of clients and he loves helping people bring their dream from inspiration to realization! For more information, catch him on twitter.